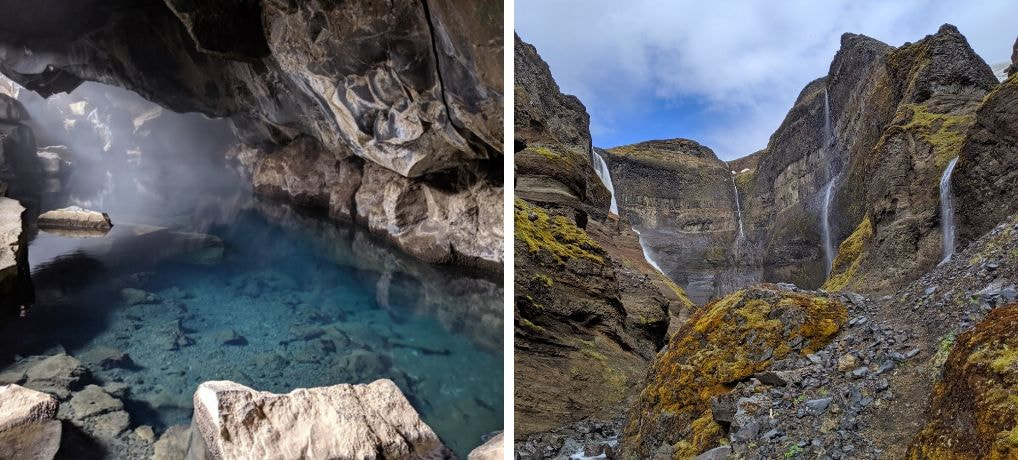 We took a lap around the country, starting in the lush green south, zigzagging through the fjords of the east, passing through the otherworldly volcanic areas in the north, and topping it off with rounding the Snæfellsnes Peninsula in the west. We saw tons of wildlife, waterfalls, geothermal hot spots, lava fields, and glaciers. It was an incredible experience!
I keep getting asked "What is the best?" and "What if you have to pick just one?" While these are hard questions to answer, here is my best shot at it. If I was going to do this trip again and only go to the "very best places" these would be my picks.
Each spot has a link to my full article with lots more info, so click the link if you want to learn more about visiting.
Check out out full playlist of Iceland Highlights Videos on Youtube. You can also find these videos embedded in these pages: Southern Iceland, Western Iceland,Northern Iceland, & Eastern Iceland.
Iceland Highlights Map:
---
3 Best Hikes - In order of Difficulty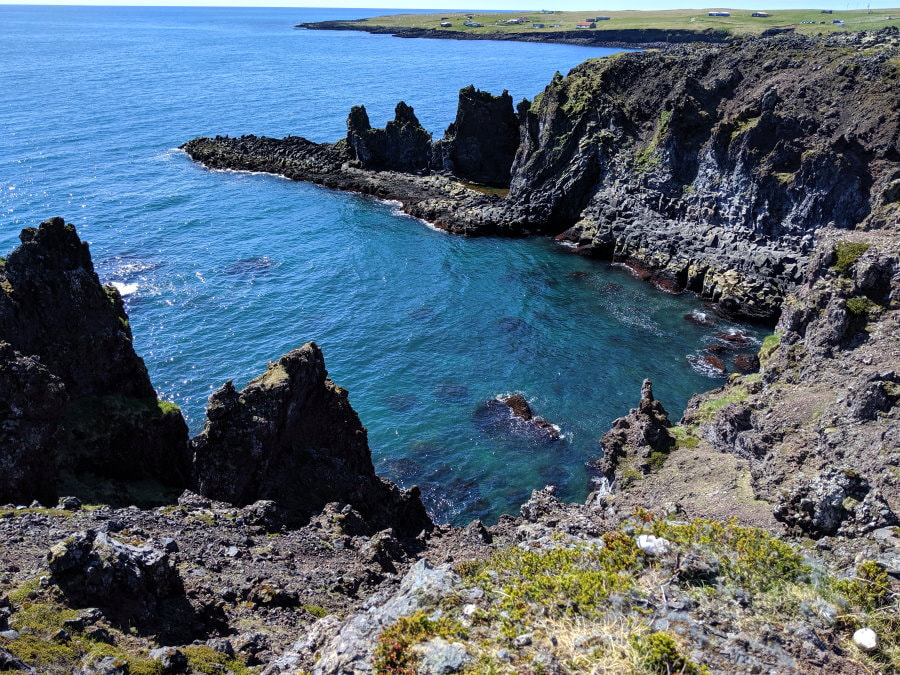 This can be considered a moderate walk or an easy hike and it is easy to get to. The highlights of this hike are some sea arches, but the entire trail is gorgeous with volcanic formations, steep sea cliffs, and beautiful turquoise water below with a backdrop of mountains and a glacier.
Haifoss - Easy to Moderate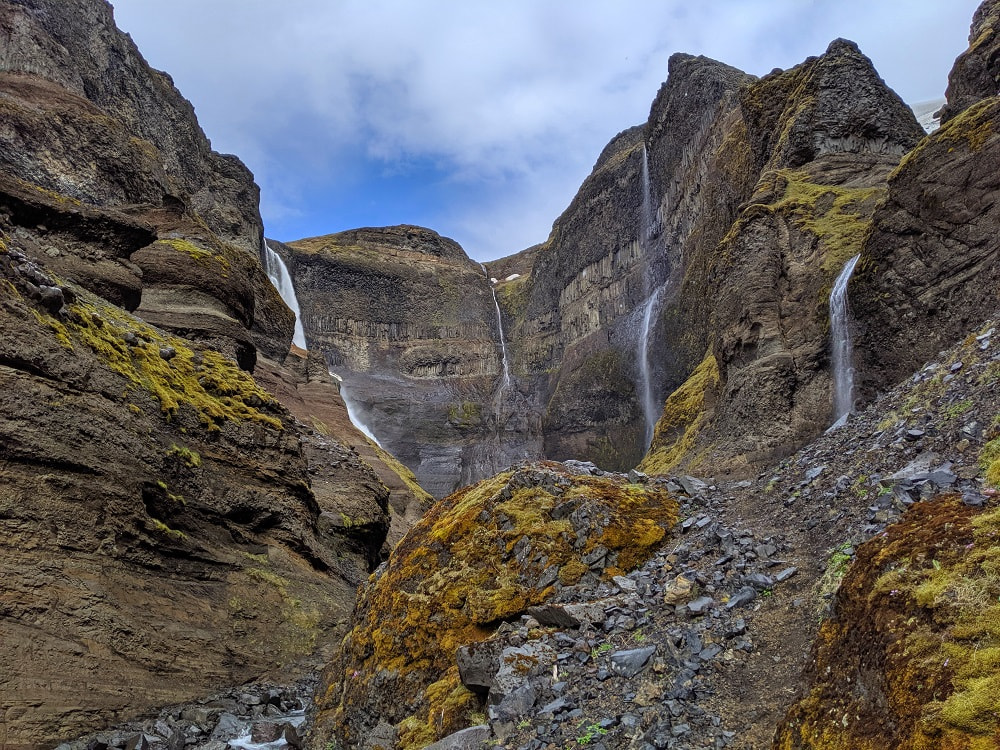 Haifoss is not the easiest or most convenient area to get to but is absolutely stunning and has several hiking options. You can do a short overlook walk, a rim hike, hike to the bottom, or explore the longer trails that follow the canyon. The overlook walk I would rate very easy and the bottom of the waterfall canyon hike is not very long, but on the harder end of moderate due to the tricky terrain.
Glymur - Moderate to Hard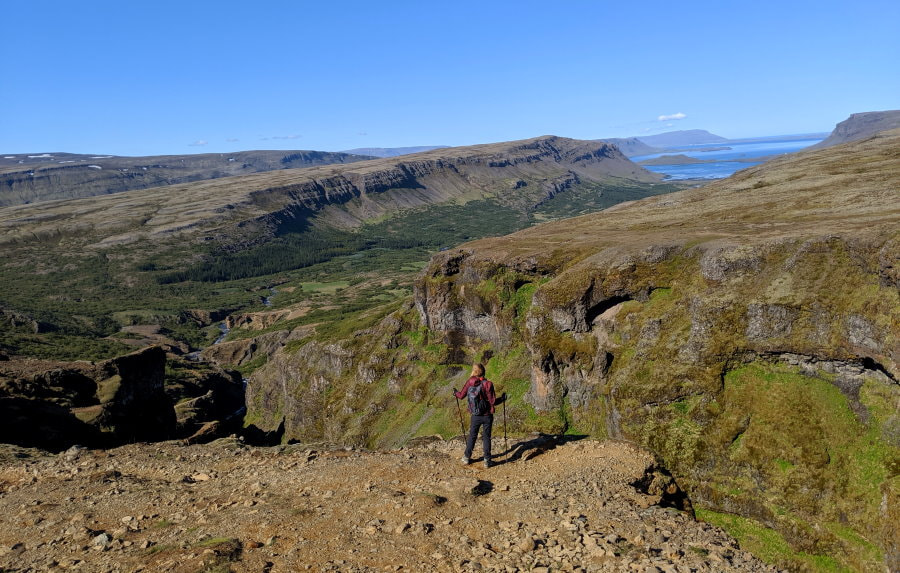 This area is an easy day trip from Reykjavík. Glymur waterfall is famous for its size, but I was more taken by the hike than the waterfall itself. The hike is a bit of an adventure and, depending on the route, you will cross a river on a log bridge, go through an arch cave, ford a river, and use chains to climb up crumbling slopes. The canyon is stunning, you get great views of the surroundings, and the waterfall is a nice bonus.
---
2 Best Hot Springs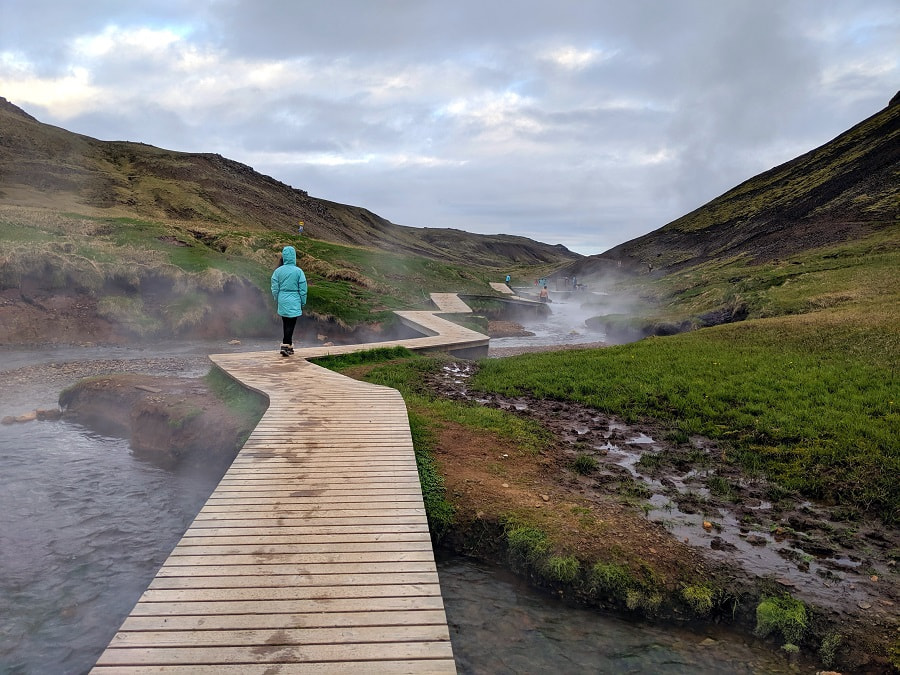 This is easy to get to and could be a half-day trip from Reykjavík, but getting to the hot river takes a good bit of walking. This place does get a little crowded, but is big enough to accomodate quite a few people as long as you don't mind being cozy. What made it for us was the stunning location and getting to choose the perfect temperature by moving up or down the river.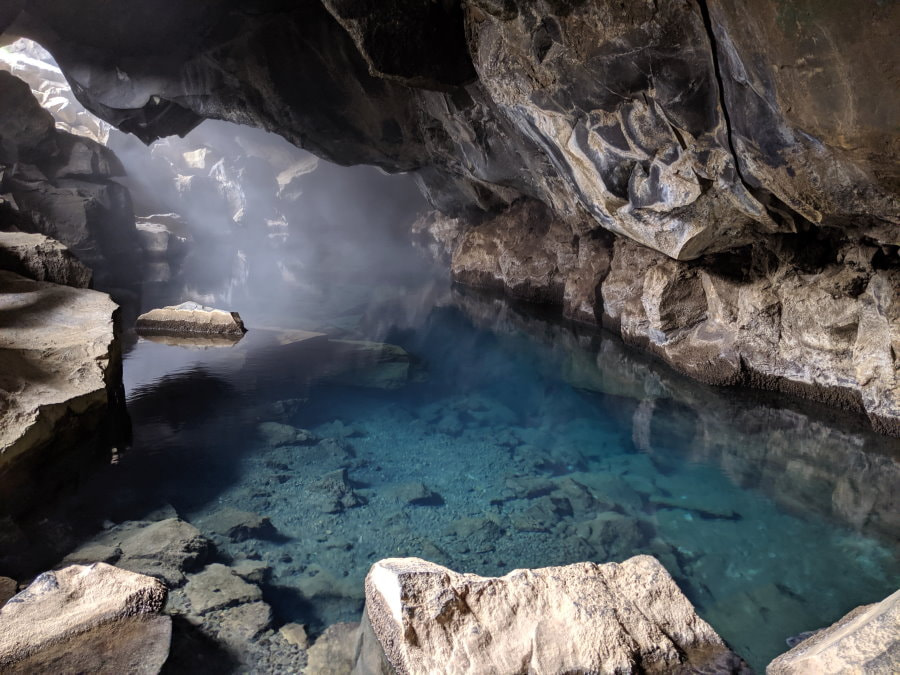 You can't swim here, and it does get crowded, but this place is incredibly beautiful. It is easy to get to, but takes a little care and coordination to climb into the cave for a look. Something about sitting in a cave with steam swirling around is just magical.
---
3 Best Waterfalls - In Order of Difficulty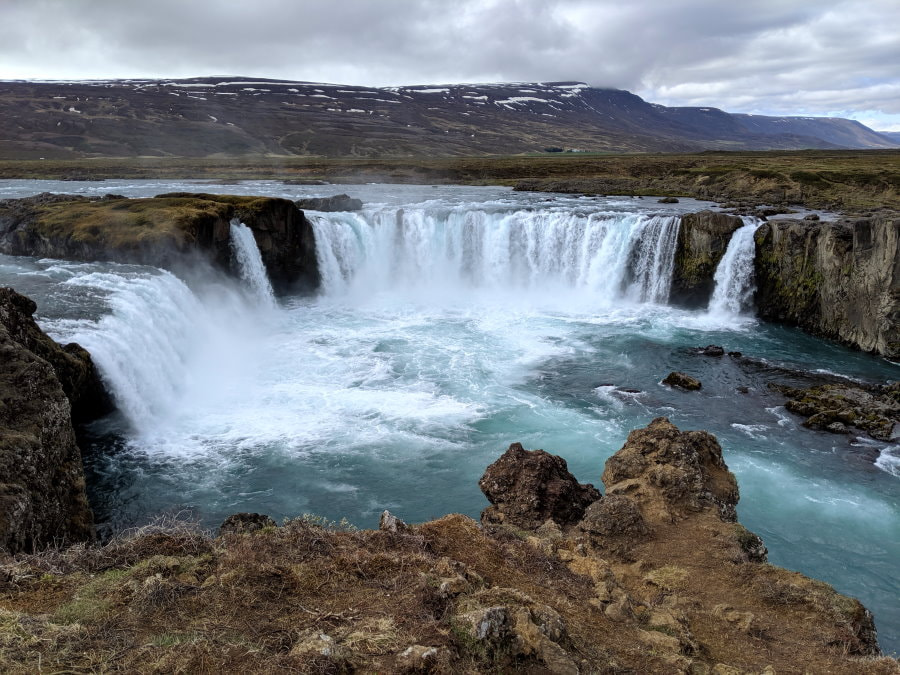 This roadside attraction of the North is very easy to get to and you can view the waterfall right from the parking lot, from one of the wheelchair accessible trails, or climb down for a closer view.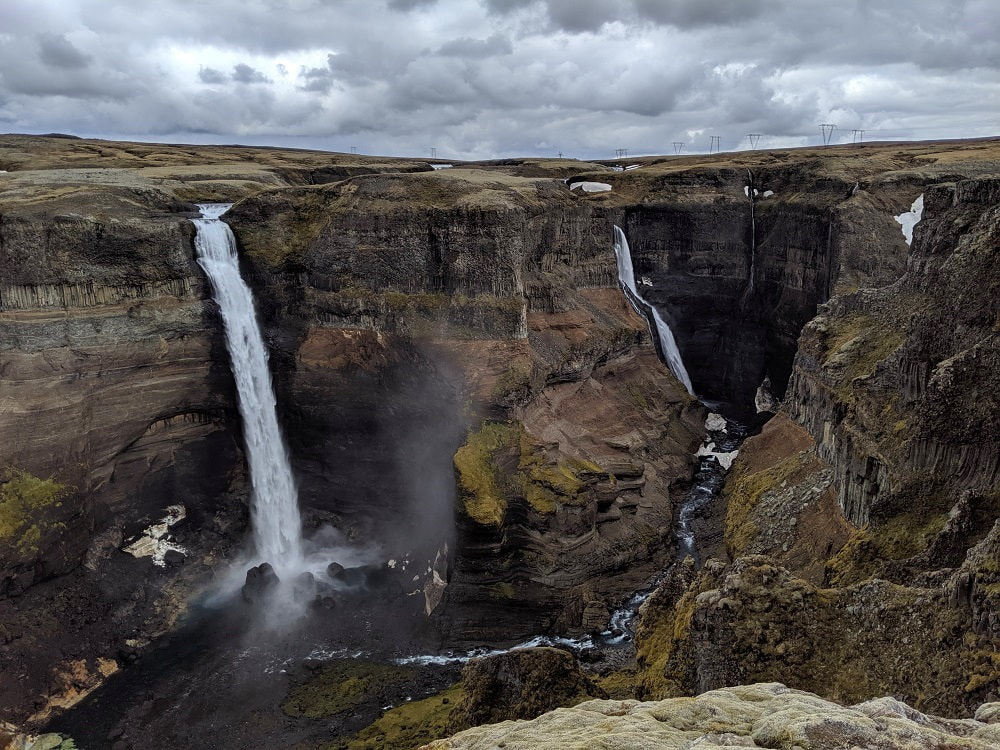 The road leading up to Haifoss is a bit rough and it is a little out of the way, but we felt it was worth it. For viewing the waterfall, you have the option of an easy walk to the overlooks or a more involved hike to the bottom.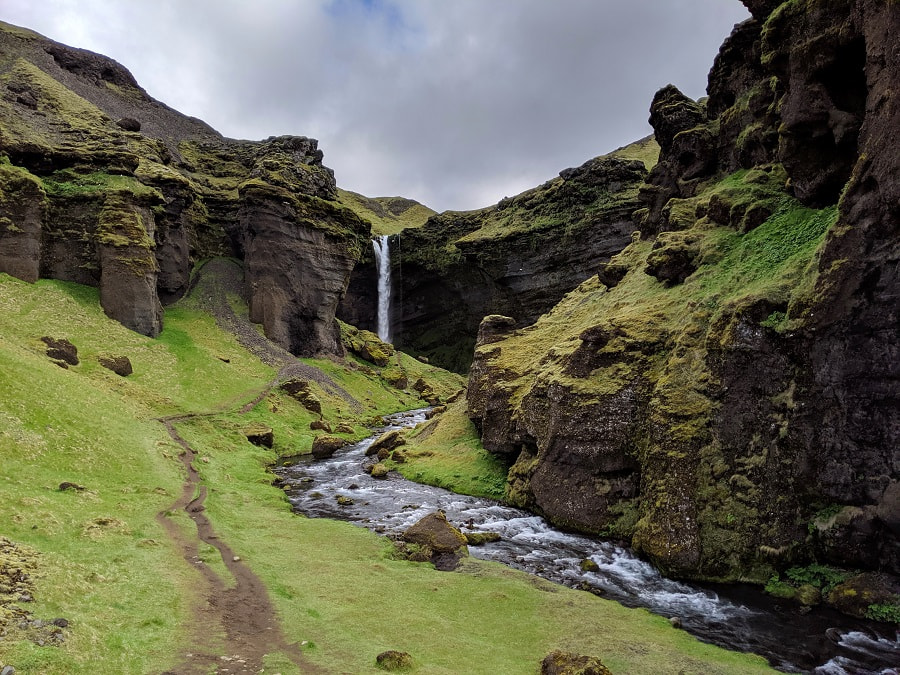 Kvernufoss is easy to get to if you know where to look. The trail is short, but I rate it moderate since you have to climb a small ladder to traverse a fence and the trail is a bit slick. This is one of those waterfalls you can go behind and one of my absolute favorite stops.
---
Best Glacier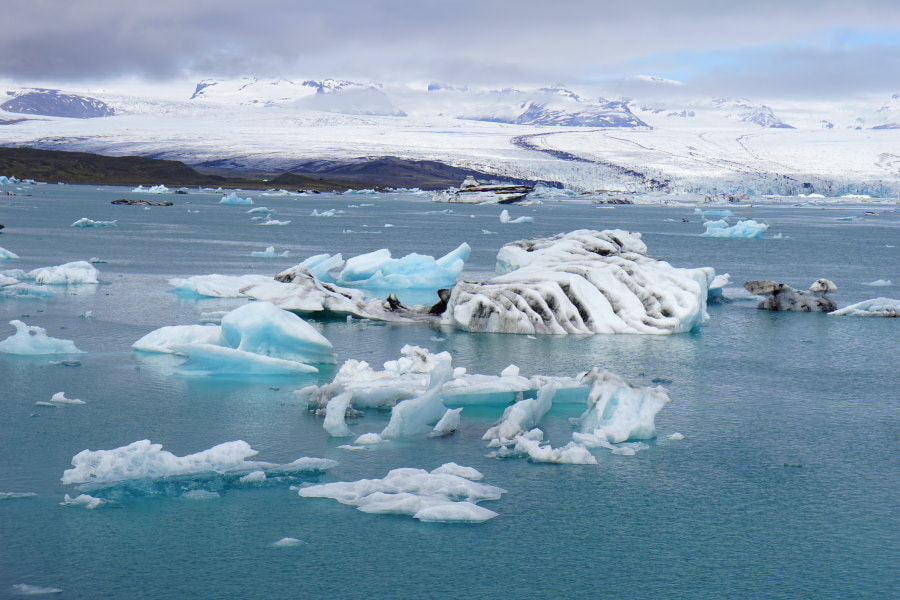 Visiting Jökulsárlón Glacier Lagoon, and its neighbor Diamond Beach, would be my pick because of the diversity of things to do and see there. It is absolutely massive, you have a chance to see seals, and the ice formations are a lot of fun.
---
Best Geothermal Area
Geysir - Easy & Assessible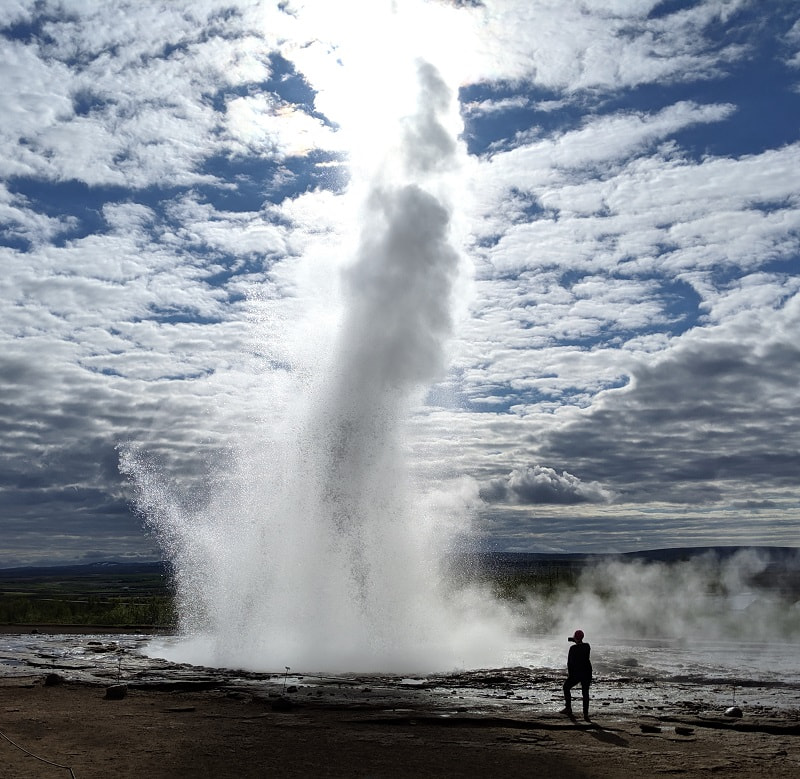 While there are many geothermal areas this is the only one with a fairly reliable active geyser and if you have never seen one I feel like that is something worth seeing. In addition, this area has plenty of other vents, pools, and plenty of that lovely sulfur smell. The drive is a bit long and boring, but it is easy to get to from Reykjavík as part of a day trip.
---
Best Architecture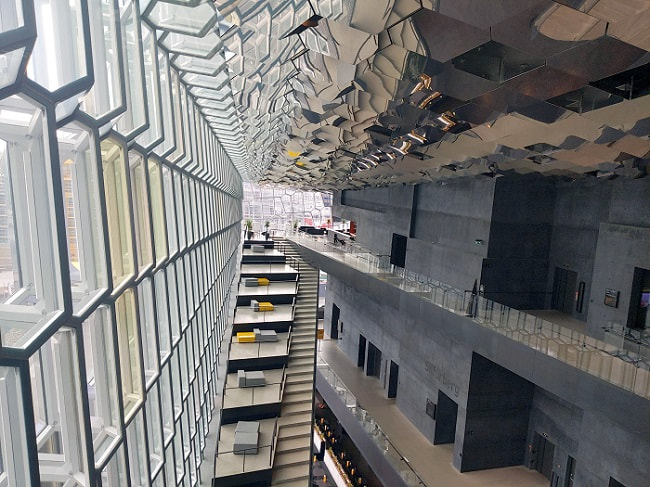 Reykjavík has a lot of fun architecture but the concert hall was my favorite. Something about this building reminded me of an M.C Escher design. It has an elevator and is completely free to visit. The top floor has a great view of the inside and of the area.
---
Best Town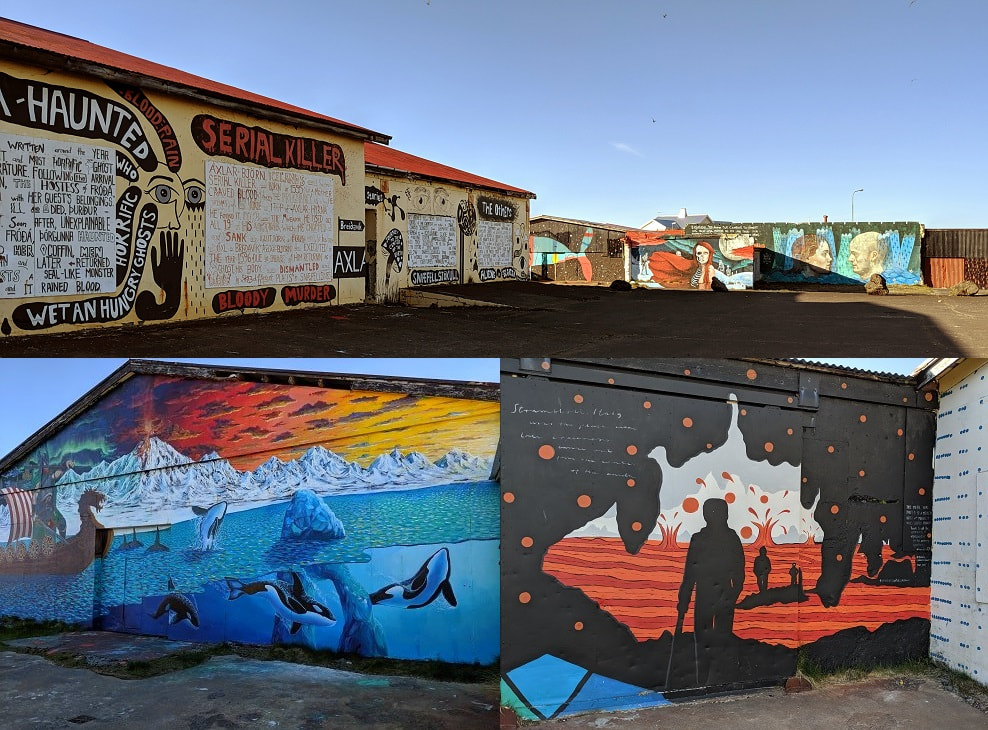 This little town on the Snaefellsnes Peninsula is quaint, has a couple places to eat, and plenty to explore. You can drive around but I think it would be safer to check it out on foot.
---
Best Fjord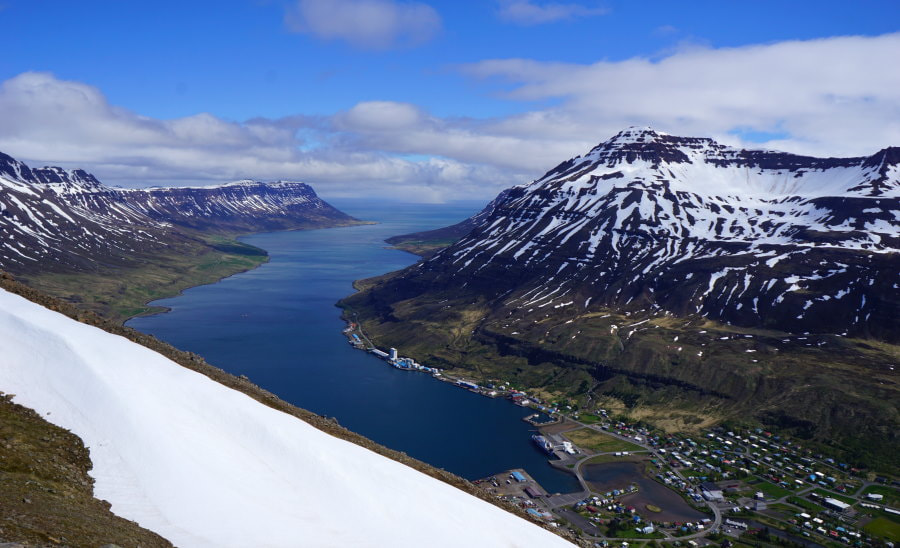 This can be easy to hard depending on your vehicle, the weather conditions, and where you go. You have to drive over a mountain to get to Seyðisfjörður and have the option of driving into the town itself or of viewing the town from above.
---
Best Basalt Columns
The variety of basalt formations in combination with the stunning color of the water here made this my favorite. It is not very hard to get to, but actually climbing down to the lookout points is tricky, even with the ropes, because it is very steep. You can learn more about these facinating formations in Vatnajökull National Park at Svartifoss Waterfall.
---
Best Spot for Wildlife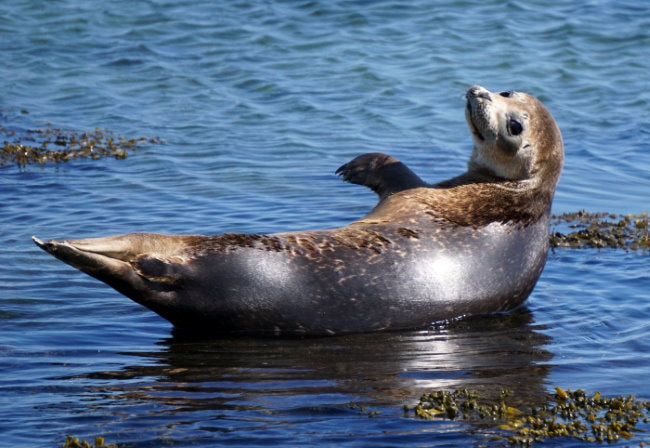 It depends upon what kind of wildlife you are looking for, but this is a sure spot for a large variety of sea birds and you have a high probablilty of seeing seals. It is also easy to get to and only requires a short walk over sand and rock.
---
Best Beach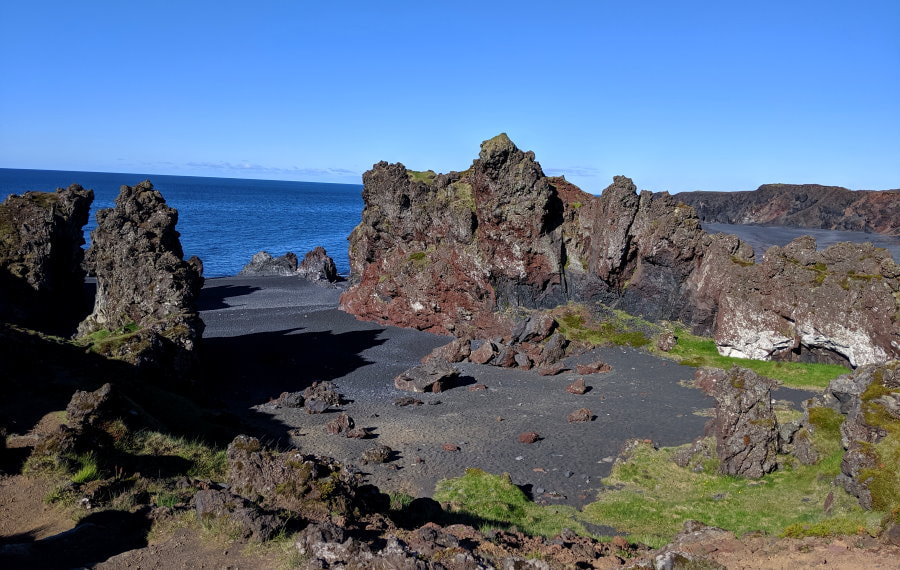 This isn't a place to go swimming, but it is a unique volcanic black stone beach with lava formations, a shipwreck, and lifting stones where you can test your strength. It has lots to look at, is big enough to explore, and has a little something for everyone, even if you just want to listen to the waves tinkle through the pebbles.
---
Best Campsite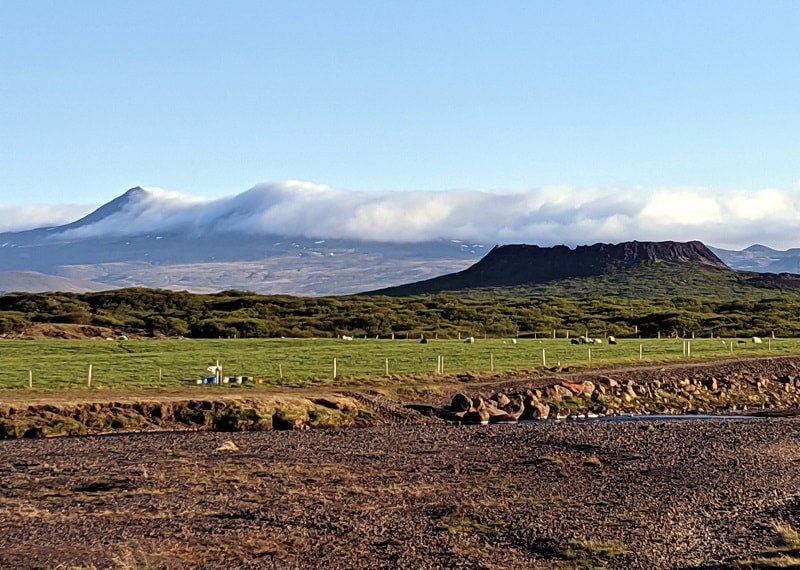 This was one of the least expensive campsites and had some of the best ammenities. In addition to hot showers, and full kitchen, it had its own hiking trail to Eldborg Volcanic Crater.
---
Have a question or did I miss one of your favorites?
Please ask and share your experiences in the comments below.
---
Product Links: I am not sponsored by any of the products I link to. If you choose to make a purchase from one of the links of a product I listed or any other item a small percentage will go back to me to fund this website, at no additional cost to you. The products I link to are either ones I have used or similar if those are not available. Thank you for your support.
---
More?
For more of Iceland see my full Trip Itinerary & Travel Budget.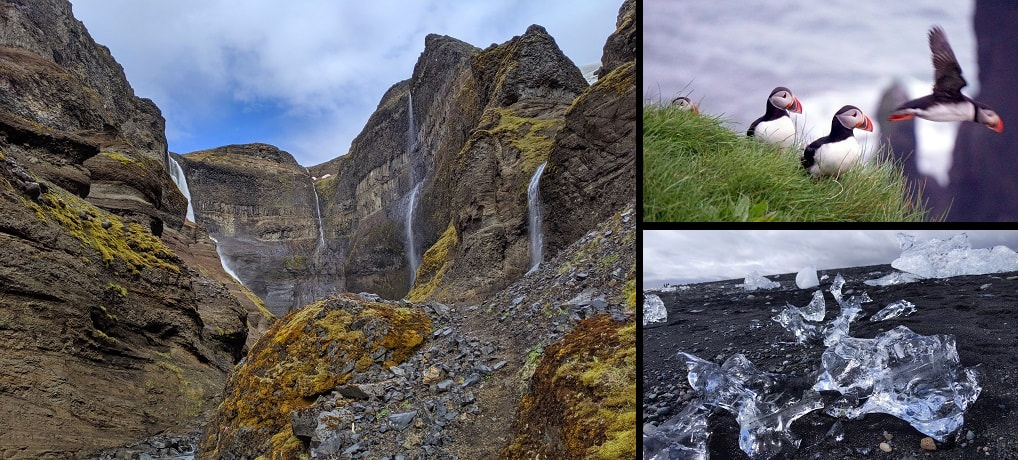 For more of our journey around the Ring Road check out Southern Iceland, Western Iceland, or Eastern Iceland.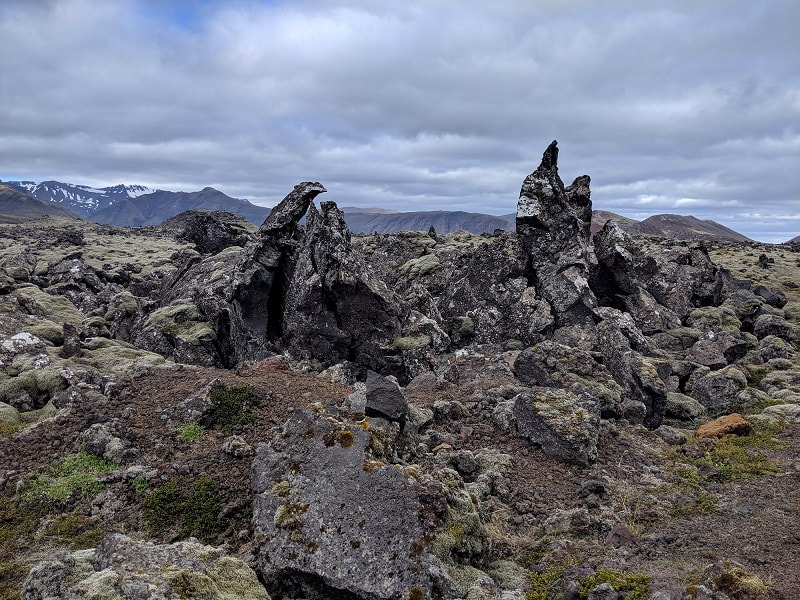 See our full Italy Trip Itinerary.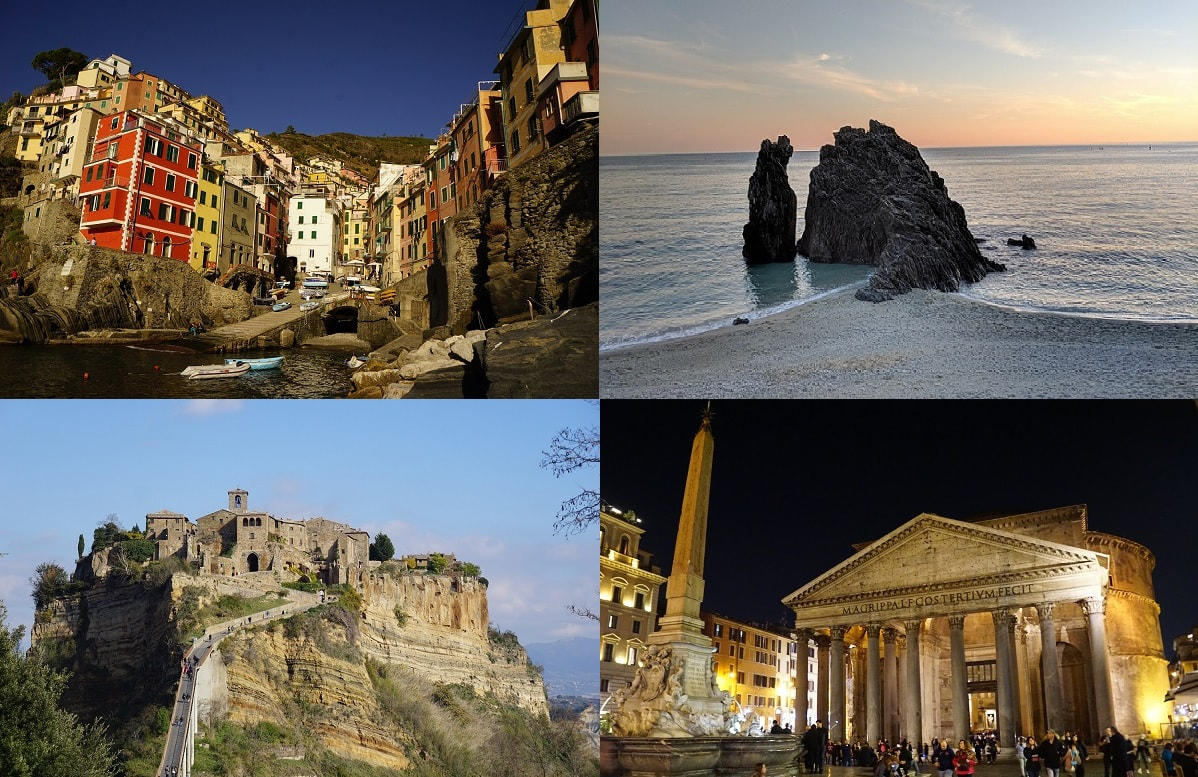 Check out our full Peru Trip Itinerary.