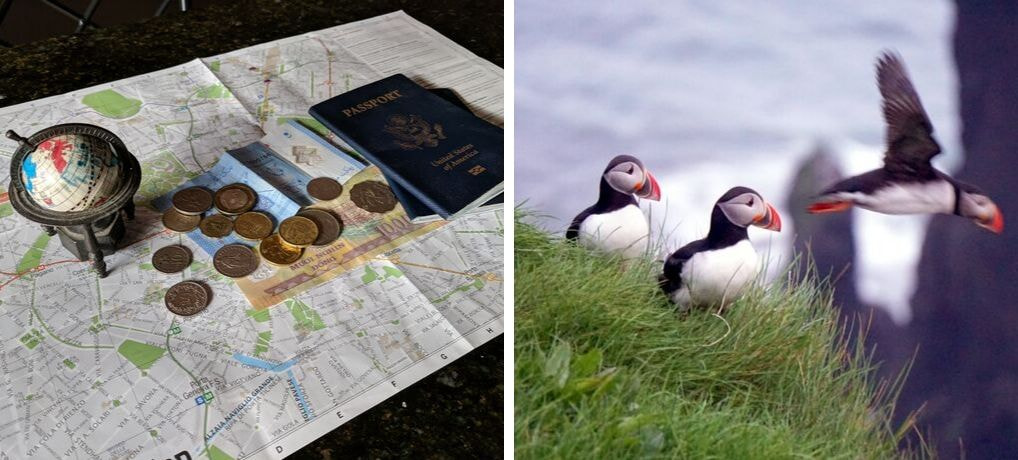 This is some general information on traveling to Iceland. Some of this we knew before we got there and some we learned along the way. I cover:
---
Culture & Language
Language - It is nice to know a few words of Icelandic to be polite, but most people speak English quite well.
Culture - We were mostly out hiking, but all of the Icelandic people we encountered were generally very polite and helpful. We like to think of ourselves as pretty tough Northerners, but when we were in Reykjavík we saw a man out sunbathing on a breezy 60F day.
For a bit of insight on modern day Icelandic culture and quirks I highly recommend The Little Book of the Icelanders by Alda Sigmundsdottir. It is a witty take on Icelanders from a native Icelander who spent her teenage years abroad, gifting her with an outside perspective.
The Little Book of the Icelanders in the Old Days by Alda Sigmundsdottir supplements this nicely, with a look at life in the past and her book The Little Book of the Hidden People: Twenty stories of elves from Icelandic folklore gives a brief introduction to the Icelandic Sagas.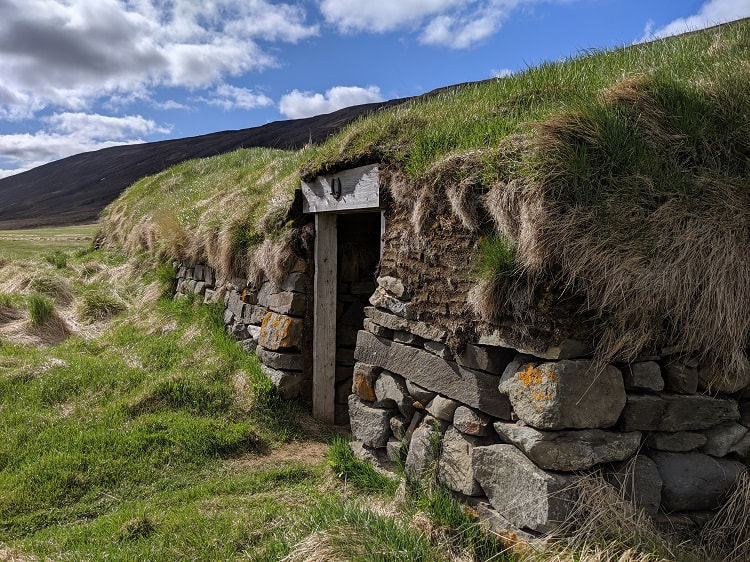 Burial Rites by Hannah Kent is based on a true story and does a good job immersing you in what life was like in 1828. It follows a year of the life of a condemned woman and shows you everything from farm life to food prep, while reading like a mystery novel as you explore the secrets that earned her the death penalty.
---
Water
The water in Iceland is perfectly safe to drink and tastes pretty good straight from the tap. The warm water smells funny in some areas because it is geothermal, but the cold is not and is just fine. Please help respect the beautiful country you are here to enjoy by using a refillable water bottle instead of buying bottled water. The country is making a big push for cutting down on plastics and we actually got publicly called out by a tour guide for having a plastic bottle, even though it was one we had refilled from the airplane.
Any water bottles and/or a hydration pack should suffice but I like collapsible ones when I am trying to pack light. We use this 2L one by Platypus for about $12: Platypus DuoLock. Many of the others are good, but the clip on this one was perfect for clipping onto bags, the back of seats, etc, and the removable top made it easier to clean and fill than most.
---
Bathrooms & Showers
If you spend a few days in Iceland you will probably come across a some form of "nature is not a toilet" sign. I assume this was one of the problems that the surge in tourism created and these signs are one attempt to discourage this practice.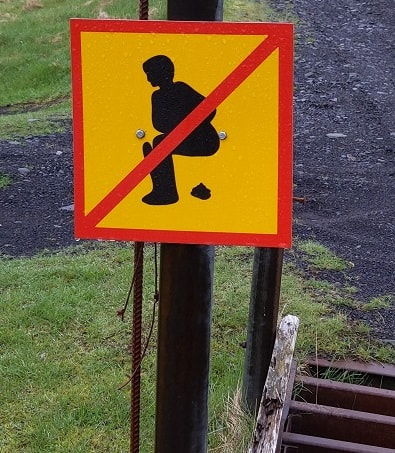 If you need to use the facilities they are not always easy to find and they are often not free. Most, but not all, major attractions have a restroom marked WC for water closet. Many of these change 100-300 ISK (as of 2019) via coins or credit and some are seasonal. Most restaurants offer facilities for patrons and most all gas stations offer restrooms free of charge.
There are some rest areas with outhouses, particularly along the east. They are marked by the sign below.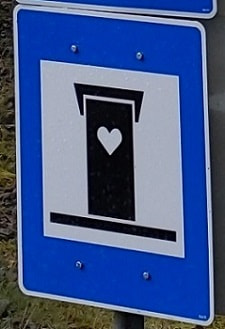 Showers - All of our showers in Iceland were lovely and warm, but a couple smelled funny, and some were not so private.
If you notice a sulfur smell, it is nothing to worry about; that means the water you are using is geothermal and allegedly is good for your hair and skin. Yes it is a little smelly, and if you are really worried about it you can always switch it over to cold for a final rinse, if you can tolerate it.
As for privacy, we experienced a variety of facilities. If you go to a public pool the typical American rinse in your bathing suit will not cut it. You will be expected to shower in the nude and thoroughly wash your hair and nether regions before entering the pool (yes this includes the Blue Lagoon). At least their locker rooms are divided by gender, unlike the hot springs where you often need to strip down and change in the wide open. When camping, most showers were stalls, but a couple didn't have doors and one was an open room. Check out my Iceland Camping Post for more on specific sites.
---
Staying Connected
Phones - Given how remote many of the areas we traveled through were, I thought that cell coverage was excellent. We used Google's Project Fi (click for a promo code) and purchased a Vodafone SIM card in the airport lobby that included 5 GB, unlimited talk and text for about 16 USD. Both had excellent service most of the time. The only area that we went for any amount of time without signal was northeast of Myvatn. Don't forget a pin or paperclip to get the SIM card back out again, so you can put yours back in on the way home.
Wifi - Wifi is available at most hotels and in some cafes, but isn't everywhere. We had very limited wifi at campgrounds. Wifi hotspots are available with some rental packages, but from what we saw SIM cards are generally more reasonably priced depending on your usage.
---
Electricity
Iceland uses Type F. The power is delivered at 230 V/50 Hz, which is compatible with most consumer electronics. Don't forget your universal adapter.
---
GPS & Maps
Google Maps doesn't have every road, but it is getting pretty good. I mention in my articles when a place or road wasn't on the map yet, as of when we visited.
Even if you don't have phone service you should always be able to access GPS outside. I download the maps ahead of time using Google Maps offline and/or Here Maps (see instructions for how in my Tips/Planning - GPS & Maps Post). Both will allow you to navigate with no service as long as you have the maps. You can search for an address or GPS points, but general search queries like restaurants generally won't work. I like to make a list of the GPS coordinates for each hotel I am staying at and other places of interest ahead of time so I can just enter the coordinates. https://www.gps-coordinates.net/ is a good site to use for this.
---
Money
Credit Cards - Visa and Mastercard are accepted just about everywhere. Iceland is mostly a cashless country so you don't have to worry about converting money for the most part. Even most pay toilets took credit card. Just let your bank know before you leave and try to get a card without international fees.
Cash - The only time we needed cash was change for the showers and one campground asked for payment in cash (off-season), which they were fine with taking in USD. ATMs did have relatively high fees, but we never ended up using one. For the little bit of change we needed for showers we asked for the campground to add it to our charge and they gave us back coins. Not all campgrounds will do this so you may want to ask for several showers worth when you have the chance. Alternatively, you could also buy something with USD and get ISK back as change. The exchange rate is unlikely to be good, but probably better than the ATM fee for a small amount.
Exchange Rate - The exchange rate fluctuates constantly, but when we were there was about 124 ISK to 1 dollar. This isn't easy math to do in your head, so I recommend getting an app and/or making up a little card to keep in your pocket or wallet with an exchange chart to help. I laminated mine with a couple pieces of packing tape.
---
Transportation
For the most part your options will be car or bus. There are also ferries to a few islands and domestic flights. I like to use Google Maps and Rome2Rio for an idea of what options are available for getting around and what the approximate cost will be. Iceland Close Up has excellent resources for the public transit options and how to use them.
Car - Iceland is one of those countries that is ideal for a road trip but you need to be prepared for the roads and the weather. To keep an eye on conditions check roads and trails on safetravel.is and weather on the Icelandic Meteorological Office Website.
Main Roads - Most of the main roads are wide and easy to drive on. They do have some unusual signage and features, like blind hills, sheep, and single lane bridges, where you need to use a little extra caution. Jeanie has some pictures of these signs on Iceland with a View. You probably won't see many speed signs on roads like the ring road, and that is because all major paved roads are 90 km/hour and gravel roads are 80 km/hour, except in towns or anywhere else marked otherwise.
Side Roads - However, when you leave the main road all bets are off. Small roads can be dirt, gravel, rocks, or even mud. This includes short roads to major attractions, not just small roads to off the beaten path attractions. Most of these are fine for vans and cars, but conditions change all the time, so use your judgment and go slow.
F-Roads - If you see a road sign that starts with "F", like F26, you need a 4x4 vehicle, and even if you have rented one you still need to be familiar with the conditions of that road before proceeding. There may just be very rough tracks, but some involve crossing rivers and other dangerous conditions. Most rental companies explicitly forbid their non-4x4 vehicles from driving on F roads.
Insurance - This is really a personal call, but the one insurance I would say you can't go without is Gravel Insurance. Even the main paved roads often have stones from all of the gravel roads that cross them. At some point you will probably experience a gravel driveway of some sort, and what often sounds like hail pinging off your vehicle from all directions. It is usually a per day charge that covers paint and the windshield and may seem expensive, but is necessary.
Break Downs - We were fortunate not to have any major problems, but we did get a flat tire. With all the rough roads things happen and flat tires are common. Make sure you have your rental company's service number because they can often advise you on what to do if you have a situation you can't handle. Most places offer a variety of insurance for things like this, but it is up to you, and depending on where you are it may take a while regardless of what company you go with.
We noticed a slow leak in the tire a couple days into our trip. We stopped at a museum to ask where the closest place to get it filled up was and a friendly guy had us pull around the back, pulled out a compressor, and topped it off for us. It seemed to hold for the rest of the day, but in the morning we woke to it completely flat. We found a shop nearby that said they could patch it, so we got the spare off the bottom and my husband swapped it out while I made a quick breakfast and packed up. It cost a little over 50 USD (about 50% the cost of tyre insurance with our company) to find the hole, plug it with a tar patch, and swap it back out again. I have no idea if this is the typical rate or not. We were back on the road in a couple hours. We didn't have any more troubles, but we felt much better having a full size spare available just in case.
Fuel - Most rental places will give you a discount card for a particular station. Some of these just give you a % off, but some include free coffee. If you have a US credit card it is probably chip and signature instead of chip and pin. You can use these at a full service station where you can pay inside, or buy pre-paid gas cards to use at the pump off hours. You also can use a card with a pin like your debit card. If you select full tank a charge may show up for a large amount. Don't panic, this is just a hold they put on the card to make sure you can pay. It will be refunded after a couple days.
---
Keflavík Airport (KEF)
Iceland's Reykjavík–Keflavík International Airport (KEF) has a unique schedule. Instead of having incoming and outgoing flights all day, all of their incoming flights come in early morning and outgoing flights leave in the afternoon/evening. Many rental companies have limited hours so you are likely to find yourself spending some time in this airport on one end of your flight like we did.
Overall:
Wifi: Free and decent

Ease of Navigating: Easy, simple layout

Food: A few choices, meals for $5-$10 USD available

Water - Free! The water is safe to drink straight from the tap, but they also provided several bottle filling stations.

Security: Arrivals was just passport control, departures required a brief interview, security check, & passport control for non-EU International

Other Amenities: A few shops selling local goods, duty free, fashion brands, and souvenirs.

Charging - There were a couple outlets where you could charge.
Security Process:
Arrivals from USA: No questions, no bag check, just a simple passport control area for a stamp and we were done.
Departures to USA: We had a brief exit interview at check-in before we even got our boarding passes. This was a bit unusual and unlike anything I have ever experienced, but completely friendly. They just asked us a couple questions about the nature of our visit and where we had been. Next, we went through a TSA style security station with a metal detector and hand luggage x-ray. Finally, we had to pass through passport control to get checked out of the country and enter the international portion of the airport.
All of these had a queue area, but were quiet and quick when we were there (8AM arrival and 8PM departure).
This is what we experienced in May 2019.
Food:
Everywhere accepts major credit cards, ISK, USD, or Euros. Food prices weren't bad by Iceland standards. There were a couple cafeteria style places with a few hot options, a pizza place, and a juice shop.
A few examples for an idea of pricing:
Pizza with one topping - 1990 ISK (~16 USD)
Pizza Shop 12" Pizza - 2340 - 3590 ISK (~19-29 USD), or ¼ for 600-750 ISK (~5-6 USD)
Burger - 1090 ISK (~9 USD) + 100 ISK (~1 USD) for cheese
Fish and Chips - 1890 ISK (~15.25 USD)
Curry Chicken - 1990 ISK (~16 USD)
Grilled Lamb Chops with Potatoes - 1890 ISK (~15.25 USD)
Wraps - 1490 ISK (~12 USD)
Salad with Salmon or Shrimp - 1990 ISK (~16 USD)
Chia Cup - 590 ISK (~4.75 USD)
Sushi Pack - 990 - 1590 ISK (~8-13 USD)
Sandwich, various kinds - 1220 ISK (~10 USD)
Skyr - 230 - 345 ISK (~2-3 USD)
Keflavik Airport Website has a list of what restaurants are available in what areas, but did not include hours.
If you have a flight after 5PM you may have limited options in the International Terminal. We had an 8PM flight so we decided to get food after clearing passport control, but found all of the restaurants on that side were closed, except a convenience shop with cold sandwiches. An apologetic attendant told us that they had closed at 5PM and offered that they might be able to turn on one of the panini presses, but the options they had were mostly things like subs and wraps.
One place that you may pass for a snack is Pure Food Hall. While most of their merchandise is souvenir type foods, they do have some snacks that you might consider. They had packaged breads like kleinur, flatbread, cinnamon rolls, and rugbraud for 230-670 ISK (~2-5.50 USD), and other things like cheese and skyr.
*Prices are as of May 2019
Terminal Amenities:
The terminals are split into a general area and an international terminal. You pass through the general area to reach the international terminal and it has more food and shopping options. If you need a couple last minute post cards or magnets, they were actually less here than we saw in most of the shops, perhaps because it was tax free. Most of the seating was beautiful wooden benches that were nice to look at but unpleasant to sit on. There were a couple typical airport chairs tucked away in some of the corridors.
Arrivals Area:
There was a big map of Iceland and a couple cafes, but not much to do. The only seating was some crowded wooden benches that once again looked nice, but were uncomfortable to sit on for long. They did have a 24/7 convenience shop which sold sim cards.
---
When to Visit by Activity
We traveled in late May and I think this was the perfect time for us because it wasn't too cold, the crowds weren't bad, and nearly unlimited daylight; however, no darkness meant no northern lights. You will have to decide what works best for you but here area few tips for picking based on what you want to do:
High or Low Season - High Season is generally considered June through the end of August and is the warmest and busiest time of year, with the highest prices.
Puffins - May through early August - These birds migrate and don't stay on the island year round. They nest mid-May through mid-June and some areas like Dyrhólaey close the nesting areas to protect them.
Highland Hiking (Landmannalaugar & Þórsmörk aka Thorsmork) - Mid-June through September - The highlands get a lot of snow and close during the winter. Even in the open season the roads are rough F-roads and many involve river crossings in specialized vehicles. The most common way to visit is with a tour or a bus service. Occasionally the roads close in the summer due to conditions.
Ice Caves - November through March - While there are a few that can be visited year round most become dangerous in the warm weather and close.
Kayaking - June through September - Paddling around the glaciers or the fjords is a popular, but always fairly cold activity.
Northern Lights - September through March - You need darkness to see the Northern Lights and in late spring through mid-summer there just isn't any.
Long Days - May through July - In these month the sun will set but it will never get dark. This may make sleeping difficult for some, but is great for maximizing your hours of exploring.
Snow & Ice - October through April - If you want to see frozen waterfalls and make snow angels this is your time. Be careful and keep an eye on the conditions because some roads are seasonal and even main roads can close when the conditions get bad. Blowing snow is not your friend. You can find snowcapped mountains year round.
Green Hills & Wildflowers - May through September - If you are looking for the images you have seen of fields of lupine, it depends upon the area and the conditions, but they should starting to bloom in mid-May and usually finish by the beginning of July. We were surprised to learn that they are actually an invasive species.
Glacier Hiking - Year round
Horseback Riding - Year round
---
Weather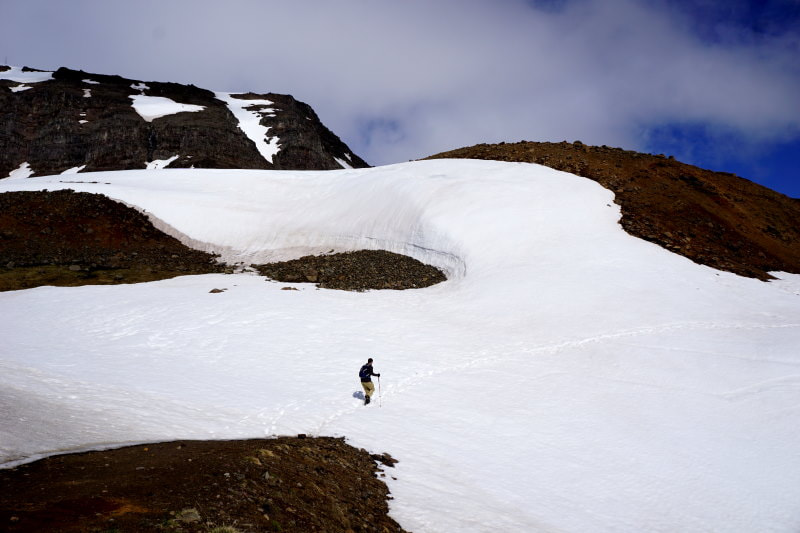 You won't be surprised to hear that Iceland is often cold, but you may or may not have heard about the wind. The winds are known for occasionally taking doors off vehicles and sand blasting the paint off (what sand and ash insurance is for). Don't worry, this isn't all the time, just something to be aware of. Icelandic Meteorological Office Website is a good place to keep tabs on the weather.
Keeping Dry and Comfortable - Because of the wind you may find that you need some extra layers to prevent the wind from cutting right through.
Rain pants are a good idea to have anyways, and can double as a layer to stop the wind. Packable ones (like these women's/men's) would be a good option.

Multiclavas can help keep the wind out and cover as much or as little of your face as you want.

Water resistant shoes are a must and I would recommend waterproof if you are planning on doing any walking. Just the rain can quickly saturate your shoes and take a long time to dry. For our everyday I had Salomon X Ultra Prime Cs Waterproof Hiking Shoes and my husband had Mizuno Wave Rider 21 GTX Running Shoes. We both really liked our shoes. I tested my shoes out in the water and I could step in and fully submerge the laces without a drop of water getting inside.

Boots are optional in the summer, but necessary if you are doing a glacier hike (most places do rent them) or doing any serious hiking. We wore Salomon Hiking Boots and KEEN Targhee boots mid-ankle boots and they kept us dry for some river crossings.

Jackets are necessary year round and should be something that blocks the wind and is water resistant.

Ziplock bags are always good to have on hand and I usually pack a variety whenever I travel. The weather changes quickly in Iceland, so they are handy to carry to protect your electronics in a pinch.
---
More resources:
Iceland Close Up has a comprehensive collection of links to all kinds of resources.
---
Good luck everyone and feel free to leave any questions (or share your own tips) in the comments below.
---
Product Links: I am not sponsored by any of the products I link to. If you choose to make a purchase from one of the links of a product I listed or any other item a small percentage will go back to me to fund this website, at no additional cost to you. The products I link to are either ones I have used or similar if those are not available. Thank you for your support.
---
More?
Info and Tips on Campsites around the Ring Road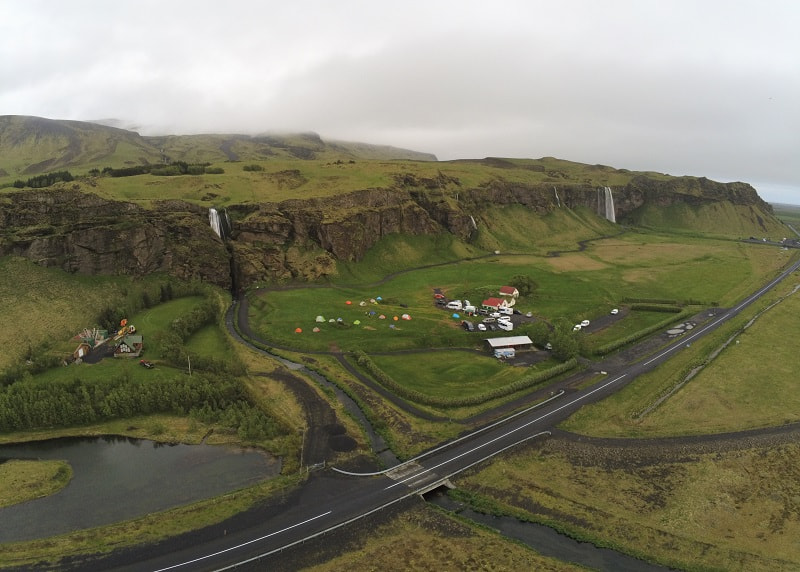 For more of Iceland see my full Trip Itinerary & Travel Budget.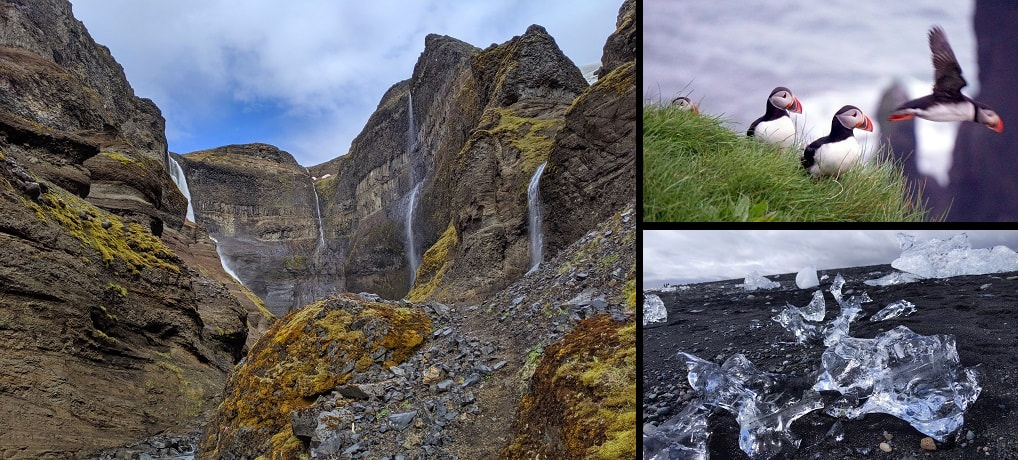 For more of our journey around the Ring Road check out Southern Iceland, Northern Iceland, Western Iceland, or Eastern Iceland.