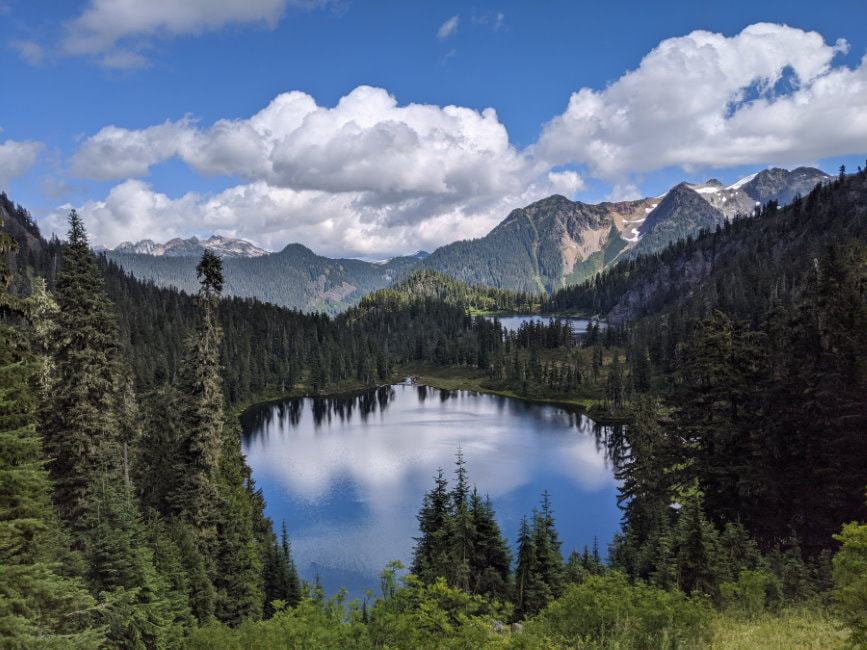 Watson Lakes
Something about the mountains and the reflections here make these lakes really special. The trail to the first Anderson Lake is an easy walk complete with some boardwalks and a little up and down, the first Watson Lake requires a little elevation change going over a ridge, and the far side of the second Watson Lake is barely a trail, but worth it.
Trail Head: Northern Cascades - Route 20 Northern Cascades Highway
GPS Coordinates: 48.674708, -121.615022 Map
Trail Notes:
Easy to Moderate Trail
Moderate Road
3-6 miles out and back (details below)
1000 ft Elevation Gain
Toilets at trailhead
Dog friendly
Best time to visit is summer or fall
Need a pass - US Forest Services
Hazards:
Rough trail after the second lake with some scrambling
Road/Parking
Over 12 miles of rough road driving but not horrible. Shortly after you leave the main road you will drive across the top of a long dam on a single lane road. Then you are on dirt/gravel roads for a bit. Be sure to download the maps ahead of time. Overall the roads were pretty good, but there were some bumps that I would not want to do with low ground clearance. We talked to a Camero driver and they said they had special SUV tires and did alright, but did scrape once or twice.
The Experience:
So many trails and so many options! All of these are approximate one way figures:
Trail Head to Watson Lake 1: 1.75 mile, 800 ft elevation gain
Watson Lake 1 to Watson Lake 2: .5 mile, 50 ft elevation gain
Watson Lake 2 to Far Side: .5 mile, 100 ft elevation gain
Trail Head to Anderson Lake 1: 1.6 mile, 650 ft elevation gain
Trail Head to Anderson Lake 2: 2 miles, 1000 ft elevation gain
Anderson Lake 2 to Anderson Lake 3: .25 mile, 100 ft elevation gain
Trail Head to Anderson Butte: 1.5 miles, 1000 ft elevation gain
The trail starts in a marshy meadow area, crossing a series of boardwalks. The trail forks about .5 mile in to go to Anderson Butte, at about 1.25 to go to the Anderson Lake 1 (easiest), and at about 1.5 to go to Anderson Lakes 2 & 3. They are all supposed to be pretty spots, but we didn't have time to check them out, so we marched on to the Watson Lakes.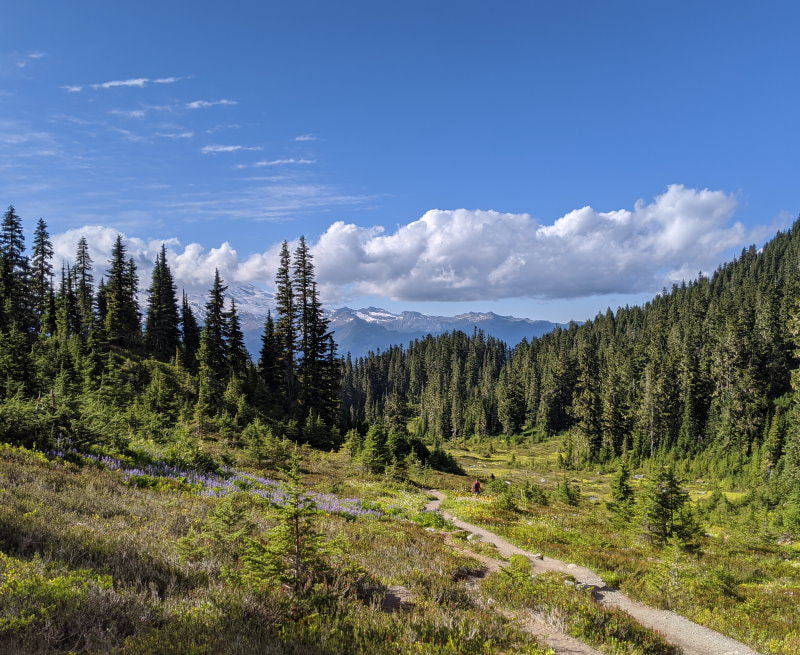 At the end of the meadow we climbed over a small ridge and got out first view of Watson Lake 1 from the switchbacks down. The trail wasn't bad, but it was a bit rocky and bumpy, so I had to peal my eyes away from the shimmering water to focus on staying upright.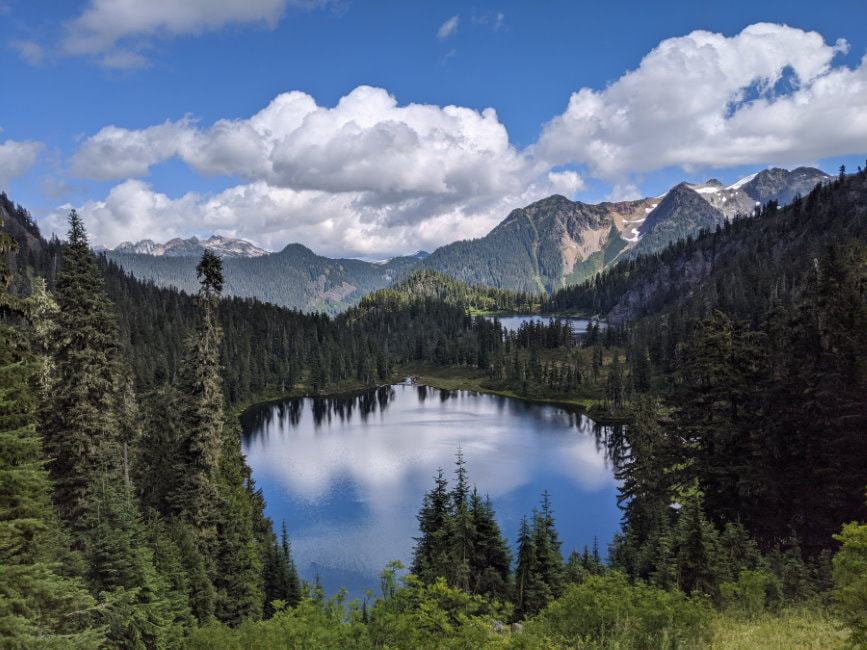 At the lake there was lots of shade and a bunch of fallen trees that would make great lunch benches, but the view was better from above, so we continued to the second lake to find the perfect spot.
A short walk later and we were there. At the tip of the lake we chose to go log hopping instead of take the safe (less fun) route around. This went well for everyone, except our dog. That photo is the jump that ended in a scramble and a splash and he was not very happy about it.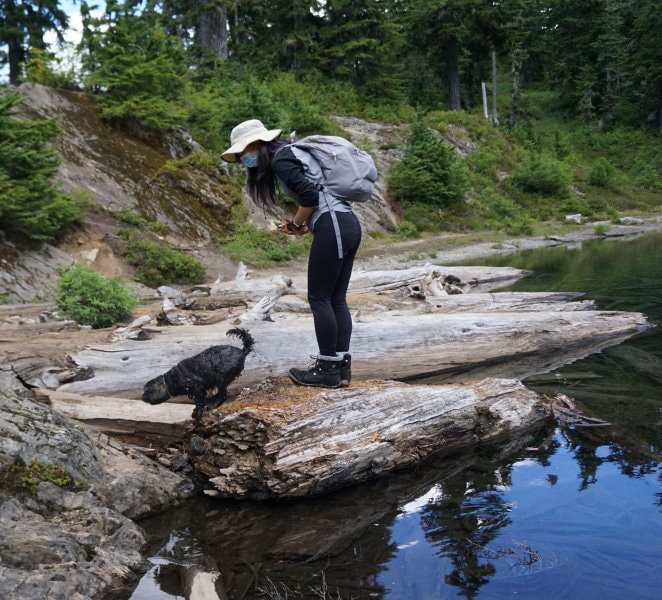 After the logs, the trail started to get interesting. We had to traverse some narrow sections, do a little rock scrambling, climb some roots, and squeeze through a couple tight spots. Pretty soon most of our group fell behind. We saw some backpackers with full packs and asked how they had managed it, assuming we were off the official trail, but they said this was the same path they had come on.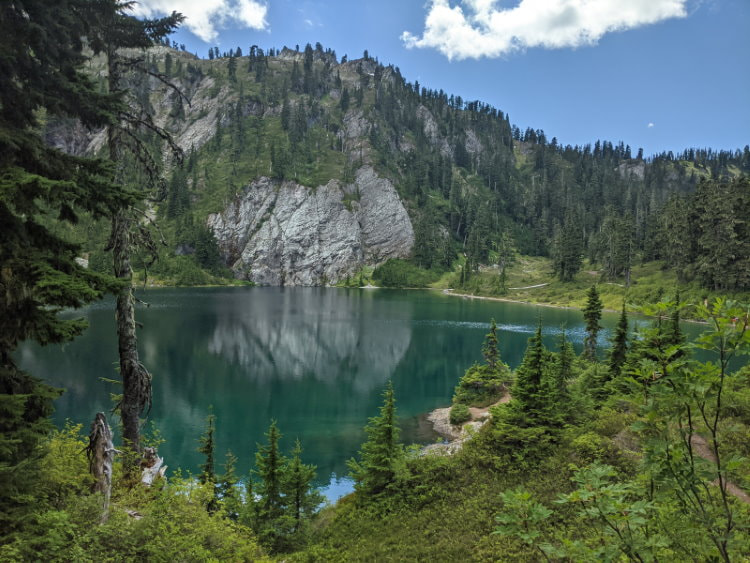 All along the way there were beautiful views, but there was one more surprise waiting for us at the end. Near the far side fo the lake we took a small trail off to the left and were met by some totally unexpected snowcapped mountain views!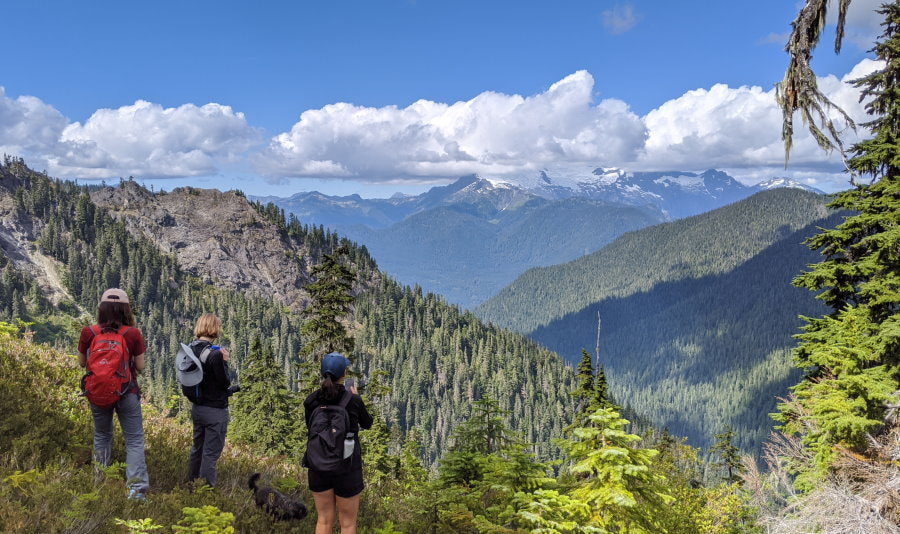 Back at the lake we found a nice rock for lunch and enjoyed a bite to eat while waiting for the rest of our group. There were a few tents sharing this picturesque spot. We finished our lunch and still nothing of the other half of our group, so we packed up, said goodbye to the beautiful lake, and headed back to find them.
What to Bring?
The Basics - Good to have on any hike

Footwear: Depends upon how far you plan to go. For the easy section just about any decent shoes will do but I would go with something you don't mind getting muddy and preferable hiking shoes with some grip if you plan to go further.

Bug Spray - We didn't have any trouble, but there was lots of standing water that looked like good breeding grounds.
More Info & Trail Reports
---
Have you visited Washington?
What was your favorite spot?
---
Product Links: I am not sponsored by any of the products I link to. If you choose to make a purchase from one of the links of a product I listed or any other item a small percentage will go back to me to fund this website, at no additional cost to you. The products I link to are either ones I have used or similar if those are not available. Thank you for your support.
---
More?
Check out more incredible Washington Hikes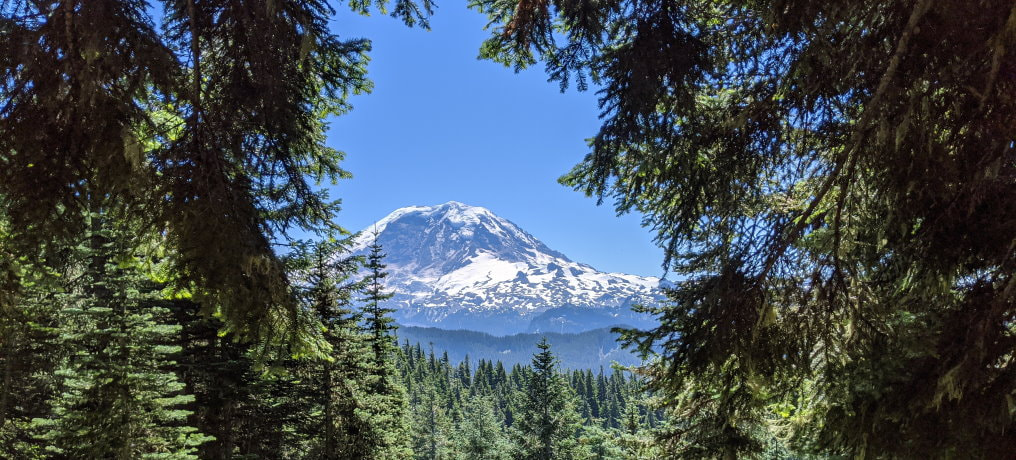 See our full Big Bend Trip Itinerary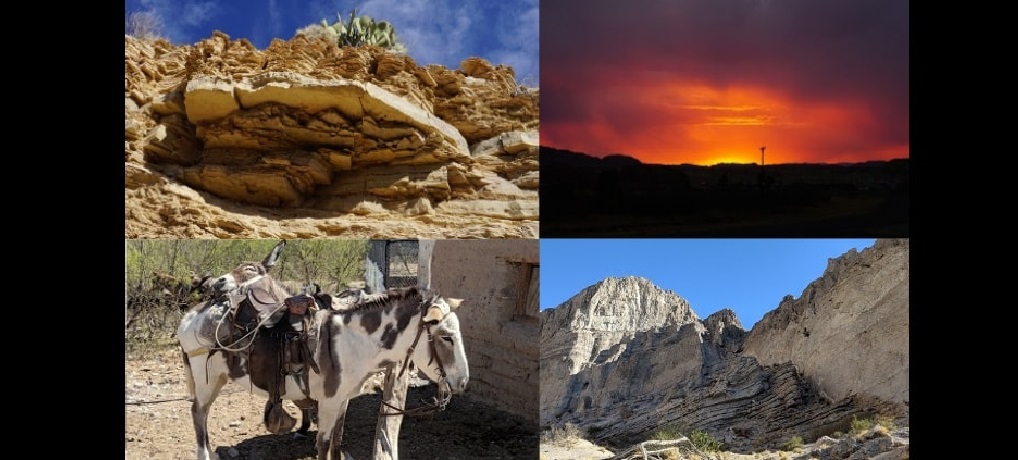 Experience the flowers in Southern California