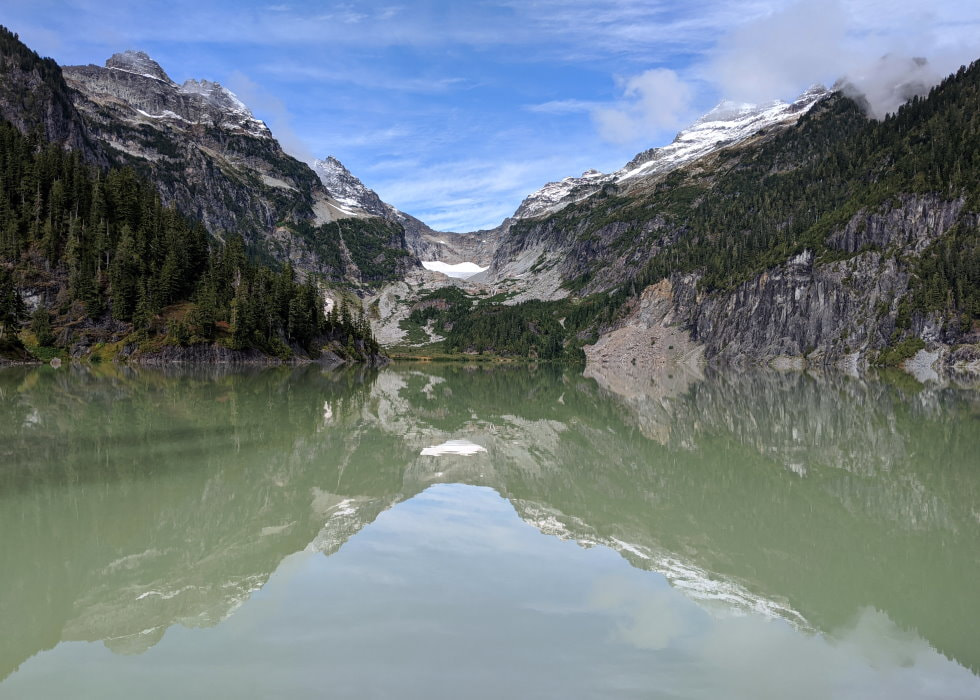 Blanca Lake
This is one of those shady trails that is perfect to shield you from the sun on a summer day, or even the rain. The mountain ringed lake at the end with its unique coloring is well worth the trek to see it.
Trail Head: Central Cascades - Route 2 Stevens Pass
GPS Coordinates: 47.915175, -121.312542 Map
Trail Notes:
Moderate Trail
Moderate Road
8 miles out and back
3300 ft Elevation Gain
Dog friendly
Best time to visit is spring-fall, check reports for snow conditions
Need a Pass - US Forest Services (see Recreation Passes and Permits for options)
Hazards:
Slipping on logs at the lake
Getting lost on the drive back
Road/Parking
Check for road closures and download the maps ahead of time! Google didn't know about the road closure so by default navigation would have taken us to a dead end. To avoid the closure we navigated to Beckler Campground and then the trailhead, which got us there just fine. We forgot to do this on the way out until we encountered some rocks in the road that we didn't recognize and realized we had gone the wrong way. The road is gravel and generally passable by most vehicles, but it is a bit rough going if you have low ground clearance.
The Experience:
This alpine gem makes you work a bit for the payoff. You climb about 2500 ft up along a steady zigzag of switchbacks to to top of a ridge, cross a bit of a plateau, then climb down into the lake basin. The climb up is long but a pretty easy even trail that is just steep enough to make you feel it without being difficult.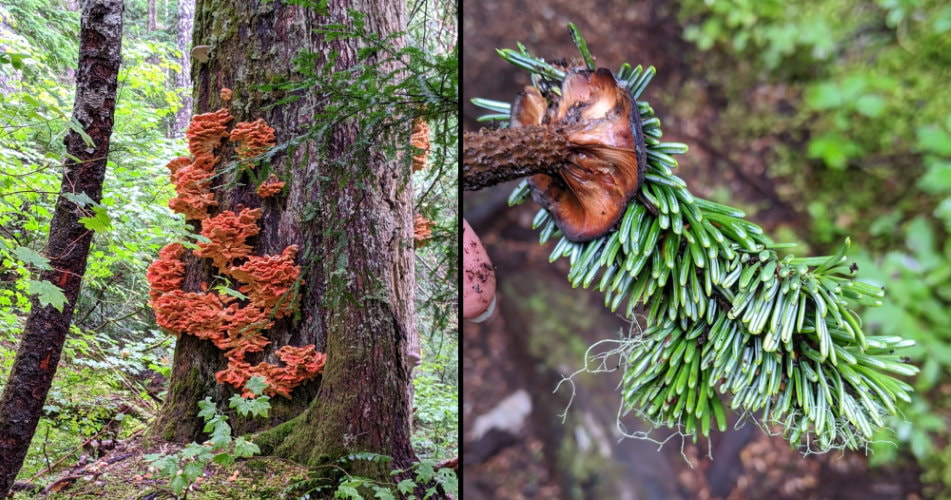 It takes you up through a dense forrest. Keep an eye out for fungus, we saw a few including a huge patch of brilliant orange mushroom growing on the backside of a tree. I thought I saw a strange mushroom on the ground, but it turned out to be the remnants of a large pinecone.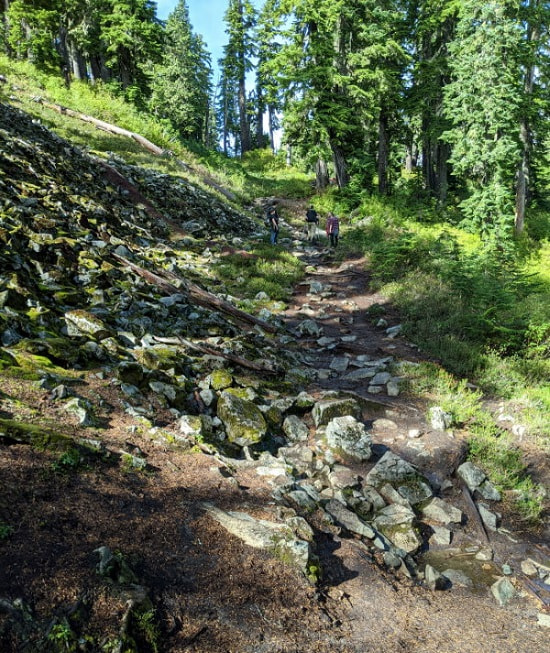 The plateau at the top was still tree covered with small rocky sun dappled meadows. There was a small stream running back and forth across the trail, and often right down the middle. There are a few gaps in the evergreens where you can catch a glimpse of the mountains. The day we were there they were mostly shrouded in ever-shifting clouds which made them haunting beautiful.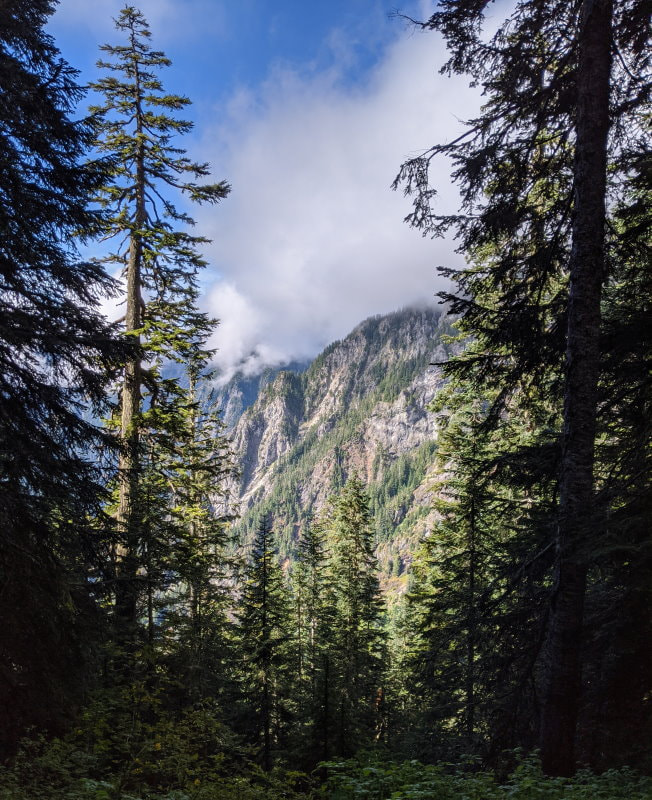 There is a small stagnant pond at the top of the plateau (no, this is not the lake), and if you catch the light just right you can get some pretty cool reflections. One of our friends took some photos there and you had to have a sharp eye to tell which way was up.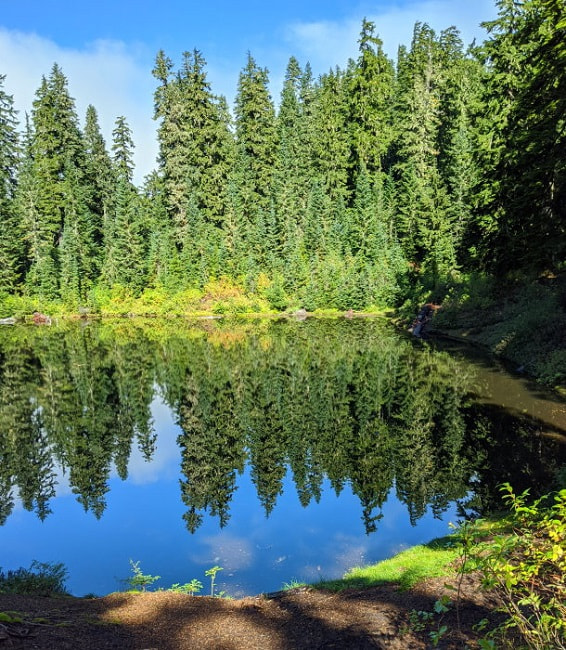 The water is murky and closer to bog than pond around the edge. Unfortunately our dog didn't realize this was water and bounded right in, one minute on solid ground, and the next over his head in filth! Terrified, he quickly clambered back out. Down at the real lake he was still adventurous, climbing out on the logs, but much more cautious about the water, just cautiously dipping his paws in to poke at bubbles, with his backside as far from the suspicious liquid possible.
The lake was a unique color that I have never seen before. Unlike most of these lakes, the water was not crystal clear, and had almost a milky quality to it. Despite the water, or maybe even because if it, this place is stunning. Rimmed by snowcapped mountains, with waterfalls here and there, trees bobbing at the surface, and clouds swirling around the edges this is a place you have to experience. There is a small waterfall to the left (as you face the lake) which adds a nice soundscape.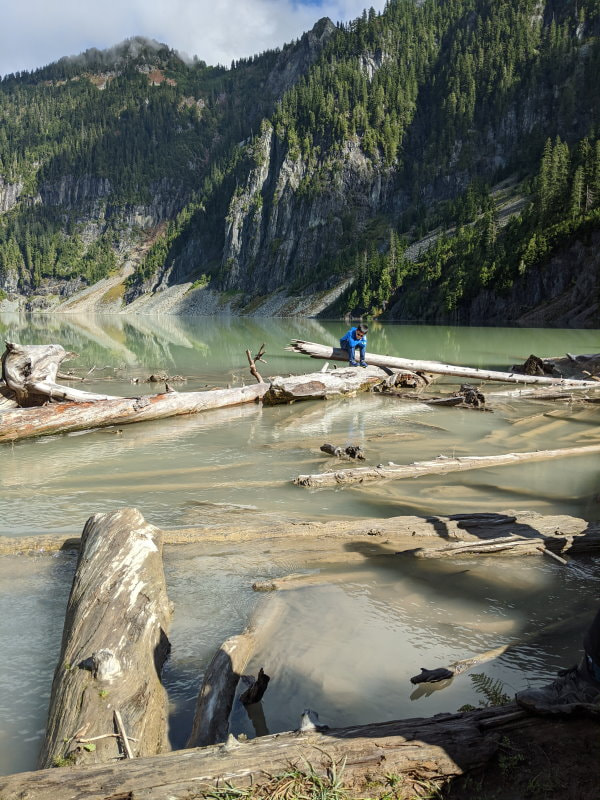 There isn't any easy way around the waterfall, but there is plenty to explore off to the other side with some careful scrambling or log climbing. Children, and some adults, crept out onto the logs that had been pulled to the end of the lake by the waterfall. The milky quality of the water makes it hard to tell how deep the water is adding to the sense of adventure and risk.
What to Bring?
The Basics - Good to have on any hike

Footwear: Hiking shoes, waterproof preferred because there was some standing water on the trail and plenty of mud.

Bug Spray - We didn't have any trouble, but there was lots of standing water that looked like good breeding grounds.
More Info & Trail Reports
Weather - Columbia Peak and Hubbart Peak are two nearby mountains. They are higher elevation than Blanca Lake, but if you look at their lower elevation weather report it should give you a fairly good idea of what to expect.
---
Have you visited Washington?
What was your favorite spot?
---
Product Links: I am not sponsored by any of the products I link to. If you choose to make a purchase from one of the links of a product I listed or any other item a small percentage will go back to me to fund this website, at no additional cost to you. The products I link to are either ones I have used or similar if those are not available. Thank you for your support.
---
More?
Check out more incredible Washington Hikes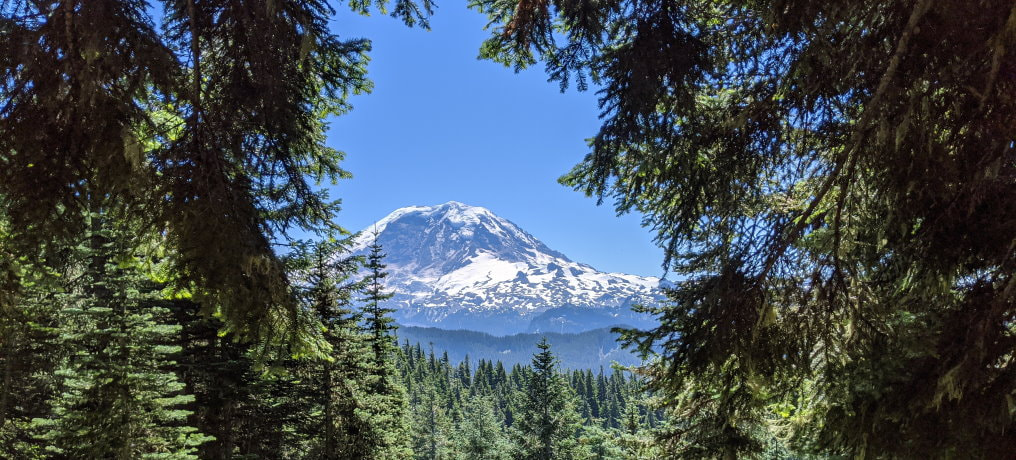 See our full Big Bend Trip Itinerary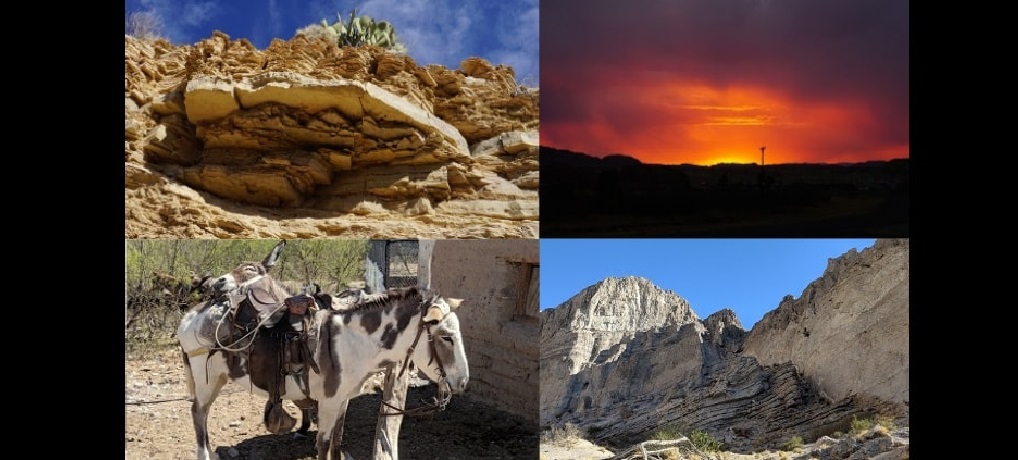 Experience the flowers in Southern California