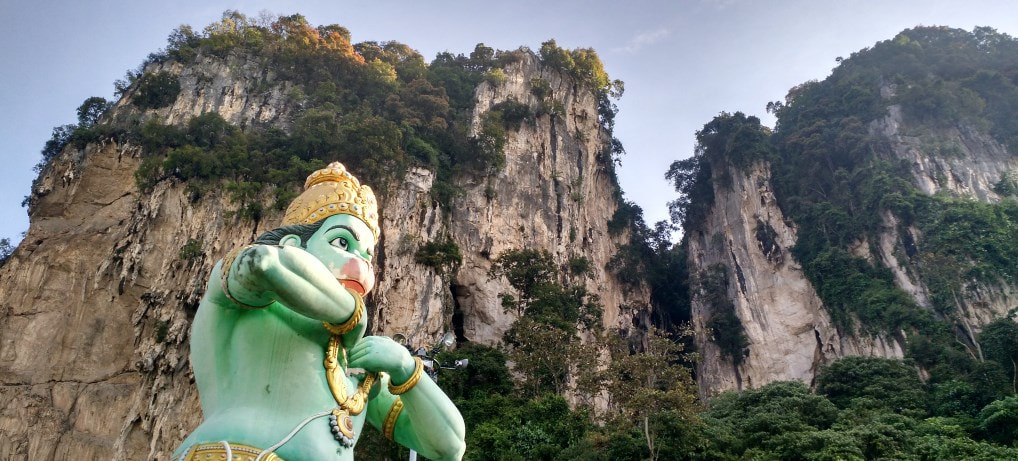 This Hindu mountainside cave temple is an active temple that is visited by worshipers and tourist. Please be sure to dress and behave respectfully as this is an sacred holy site.
Respectful clothing for women is a top that covers your shoulders and elbows and long pants. For men a t-shirt is acceptable as long as your shoulders are covered and knee length shorts are acceptable. A bit unfair and very hot for the women, but that is the way it is, and at least you don't have to cover you head and you will not have to remove your shoes unless you go onto one of the alters. I wore a tank top and shorts but brought a loose fitting athletic shirt with three quarter length sleeves and linen beach pants (like these) that slip on easily when I need them. Some women bring the tie on wrap around skirts or wear shawls over their arms and shoulders.
The good news for women is that they have special train cars for women only to prevent some of the discomfort of being packed tightly in a crowded train.
Getting There
You can get there by train from most parts of the city and get off at Batu Caves. From the main Kuala Lumpur Sentral Train Station near Chinatown it is about a 30 minute ride north, the trains run frequently, an it only cost a couple dollars round trip. I would suggest early morning to beat the heat and the tourist busses. The lighting is also nice then. The caves usually open at 7AM. We got here around 9AM on a Tuesday and it was pretty quiet. Eating, drinking, chewing gum, and public affection is prohibited on the train, so if you bring breakfast it will have to wait.
What to See
Other than the temple itself this place is full of activity and life, human and animal.
Natural beauty - The mountain and the cave is very different from anything I've seen in the states and very beautiful. Incredibly lush and alive.

Other caves and shrines - While Batu is definitely the main attraction there is no shortage of other caves and areas you can enter at a fee.

Friendly monkeys - While I don't encourage feeding them and would be cautious, the monkeys here didn't seem to have the bad manners of biting and scratching to get more food like many of the Thai monkeys did, yet. They are aggressive and if they see you with food they won't hesitate to beg or take things from you. If you don't have food they will generally leave you alone. Be careful, if you do get scratched or bitten you will need a rabies shot.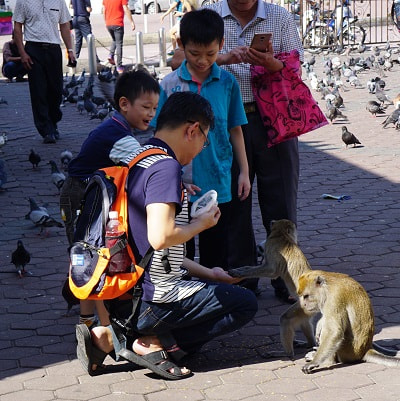 Pigeons - There was a square just full of pigeons and places nearby to purchase pigeon feed.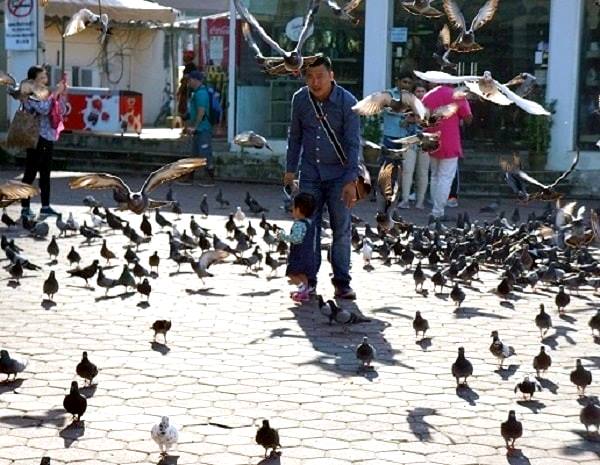 Snacks - There were many vendors with assortments of colorful snacks and sweets.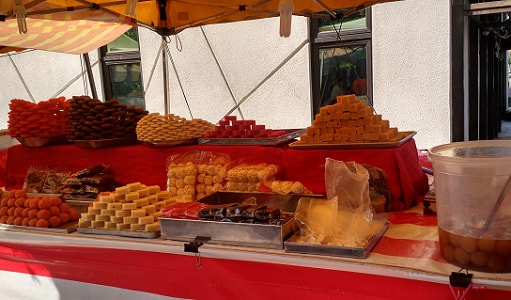 Shopping - Of course there are vendors and shops selling trinkets.

People watching - This is a place were you will see worshipers and tourists from around the world mixed together and that can be fascinating.
The Temple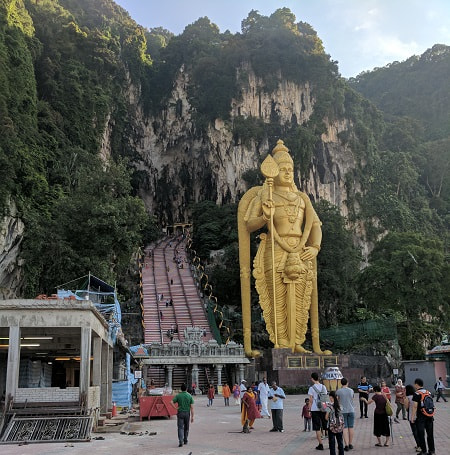 Up lots of stairs you will enter the main temple. Since we were hear they repainted the stairs so they are now a rainbow. Not sure if I like it better or not, but that's the way it is.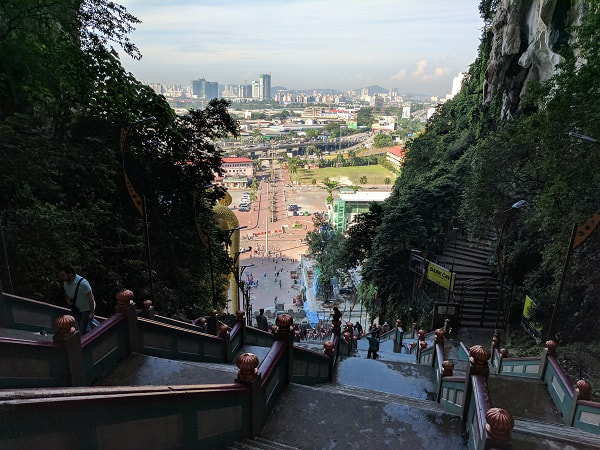 Be careful with your electronics, the cave ceiling does drip. Unlike most caves this one have many opening in the ceiling letting light in. The limestone is incredible. There are lush green plants growing up the walls, monkeys climbing overhead, chickens clucking about, and several alters. You can walk around and take pictures or pay the monks to make an offering. The monks don't seem to mind if you are not Hindu, or for that matter if you have no clue what you are doing, as long as they get your money. We saw them guide a few people through some kind of ritual and this could be a fun cultural experience.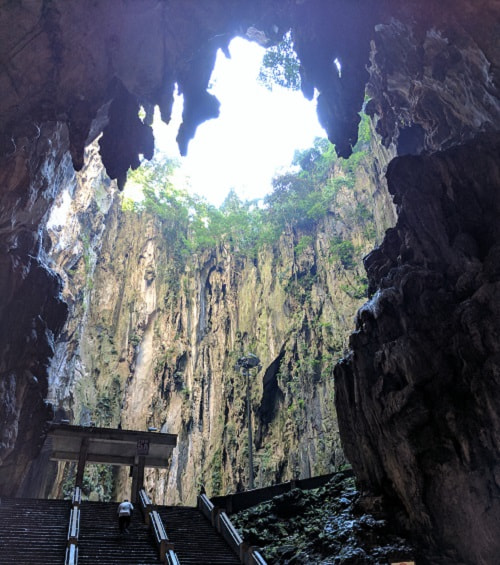 Looking around we wished we knew the stories behind some of the colorful figures. Some travel literature or tour guide might add to this experience. As you walk around there are over 100 figures and I'm sure each has a story.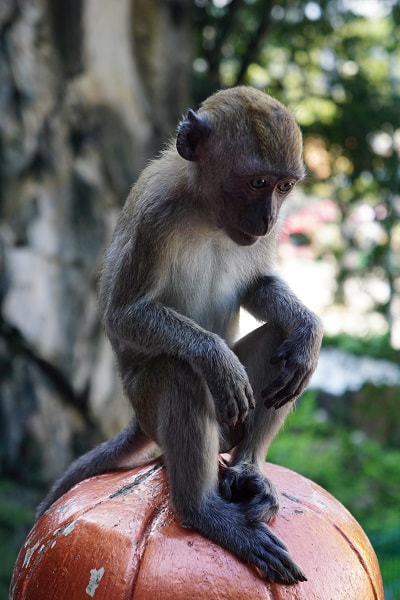 ---
Product Links: I am not sponsored by any of the products I link to. If you choose to make a purchase from one of the links of a product I listed or any other item a small percentage will go back to me to fund this website, at no additional cost to you. The products I link to are either ones I have used or similar if those are not available. Thank you for your support.
---
More?
Check out our full South East Asia Trip Itinerary.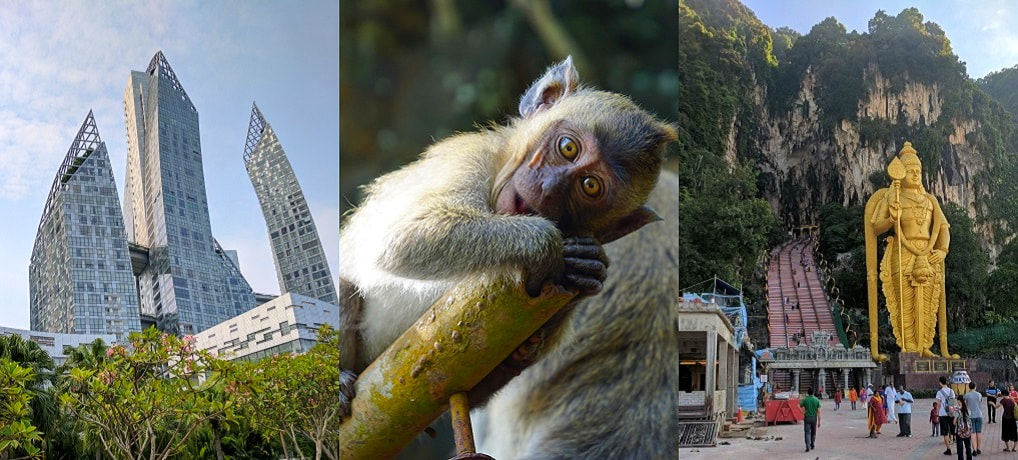 Or our full Hong Kong & Vietnam Trip Itinerary.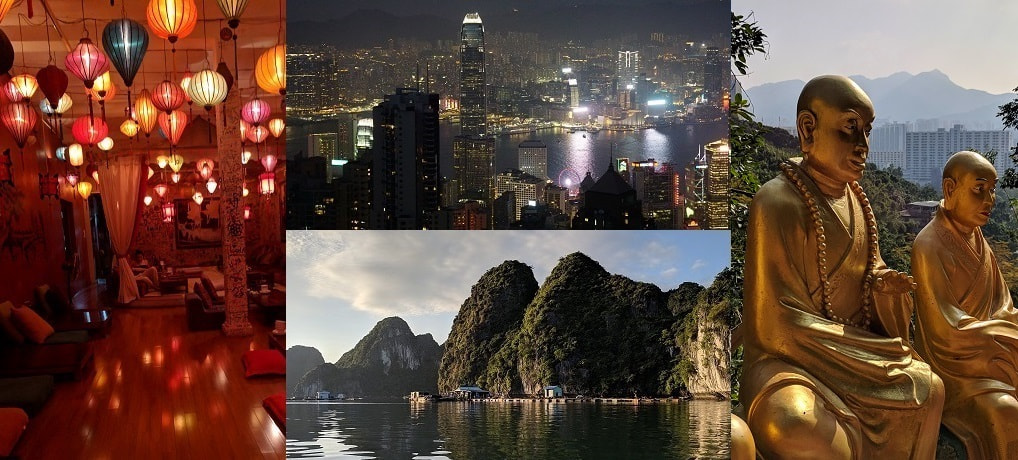 Read about the delicious Food of Malaysia,