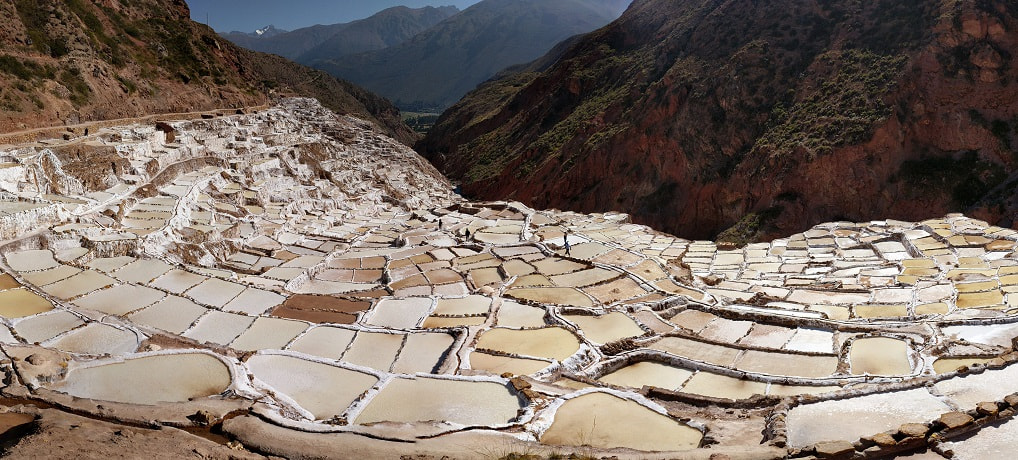 Salineras de Maras is an intricate system of terraced salt pans that are dug into the mountain. Salt is water carefully channeled through them so the salt can dry and be collected. The exact age is unknown, but this may have been started before the Incas and is still fully functional today. Each salt pan (over 2,000) is owned and maintained by a family (over 450 families total) and they make money by selling the high quality salt that they produce and charging a small admission to tourists. I was blown away by how massive the place is.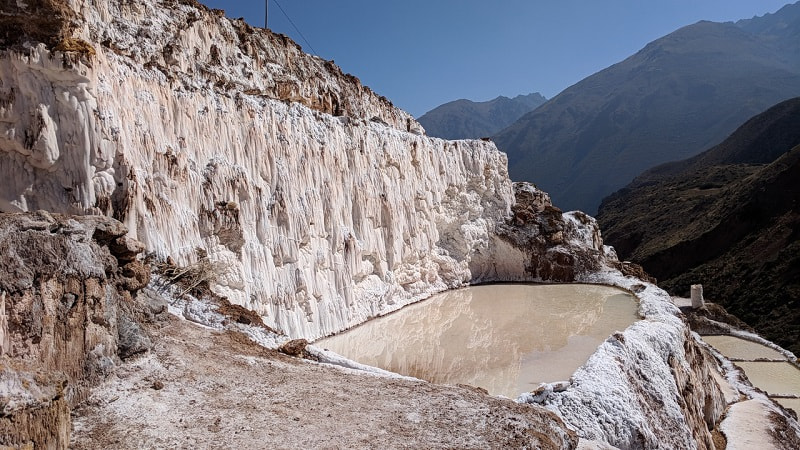 The salt terraces and salt formations are beautiful to look at. They form frozen waterfalls, salt flakes, and miniature snowballs without the cold. The salt water bubbles up from natural springs in the ground and is directed through small channels into each pool. If they want to slow or stop the flow into a pool the channel is simply stuffed with cloth to stop the water. It was really neat see how something so simple, yet complex works.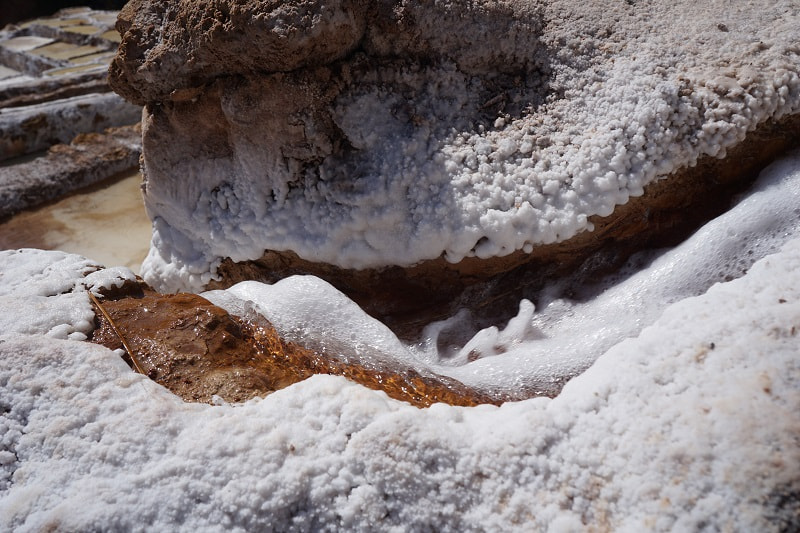 Entry
10 soles (about $3) per person at the gatehouse, as of 2018. You do not have to pay entry for your driver if you hire a taxi. Entry is not included with any of the Tourist Tickets at this time.
Timing
Hours: 8 AM - 5 PM daily
Salt is only harvested May - October
We were there from 9:30 AM - 10:00 AM and it was not very crowded, but was starting to fill up as we were leaving. For photography the sun was a bit harsh on the salt but the glare wasn't horrible.
The Site
After you pass the gate house there will be a lookout on the right side of the road to stop and look down at the entire operation. After a couple pictures you can continue down to the salt pans. The road is dusty gravel. At the salt pans a greater will check for tickets and let you in. You can walk around a section of the perimeter or venture down on some of the narrow paths between pools. One spot requires hopping from stone to stone across a shallow salty river.
There is a bathroom, and a gift shop with very reasonable prices. They sell their salt in many forms and sizes, as well as other local crafts. They offer several kinds of salt in 1 sol (about $.30) souvenir size bags. I recommend packing these carefully because one of ours broke on the way home :-(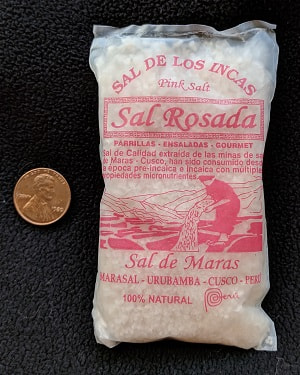 Parking & Transit
GPS Location: -13.30116,-72.15355
Many of the Sacred Valley tours stop here and this is probably the least expensive way to get here, but you are guaranteed a crowd. You can hire a private a car to bring you from Cusco, Urubamba, or Ollantaytambo. Maras is located about half way between Urubamba and Ollantaytambo, so it works nicely as a detour if you are traveling between them. If you are staying in Ollantaytambo, the most direct route to Cusco passes through Urubamba. The parking lot is small and the road is narrow, so this may be a challenge when it gets busy.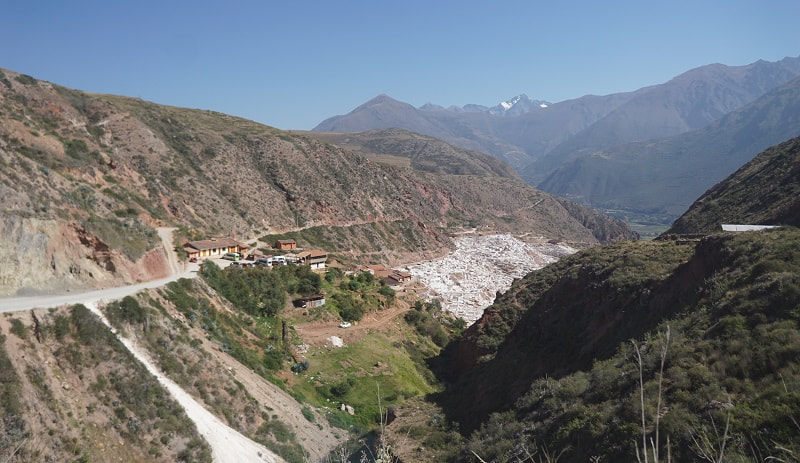 ---
More?
For getting to Ollantaytambo from Cusco and more on the area see my Ollantaytambo Post.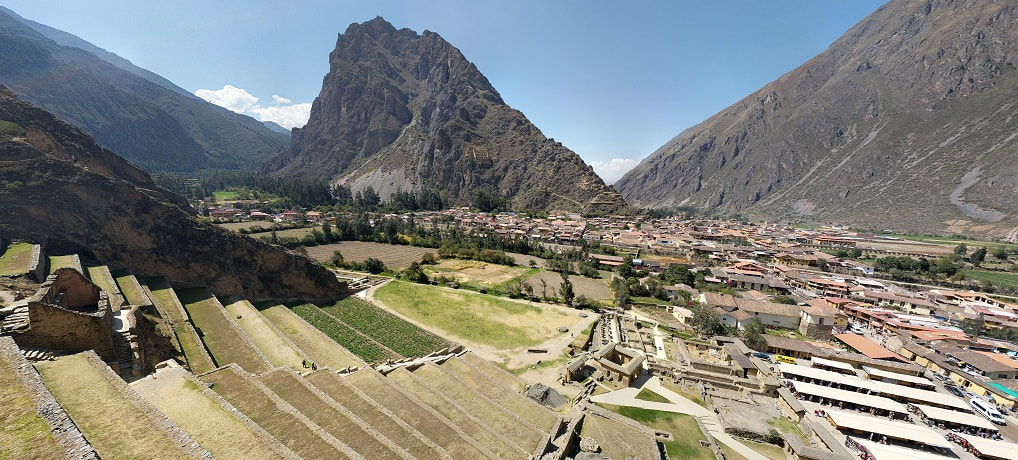 Check out our full Peru Trip Itinerary.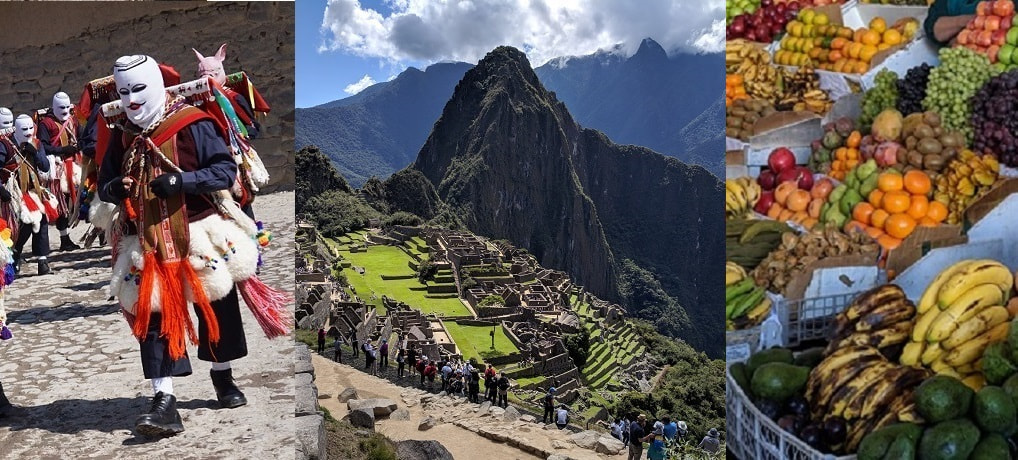 Explore the city and food of Historic Cusco