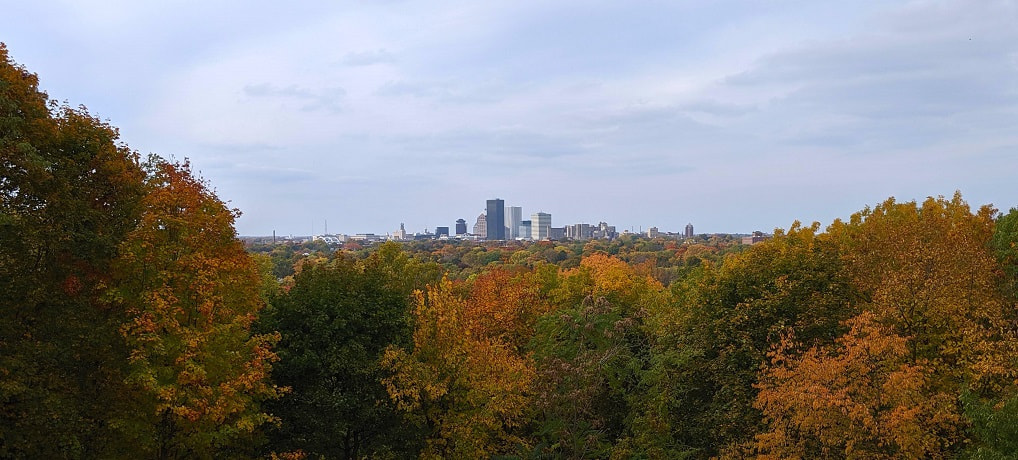 Rochester, New York has something for every season. These are a few local gems that aren't a secret, but even if you have lived here for years you may not have experienced them all. Here is my personal favorite for each season:
---
Winter - Mendon Ponds Songbird Trail - Feeding the birds
Mendon Ponds is a great park for every season and has many miles of trails. During the winter you can have a unique experience on the Songbird Trail feeding the birds right from your hand.
The nature center sells birdseed or you can bring your own. Plain shelled peanuts seem to be a favorite. Put on your boots, or rent snowshoes from the visitor center and wander down the trail a little ways and hold out your hand. We have seen lots of chickadees, tufted titmouse, and nuthatches venture down for a snack.
One time a really bold squirrel came right up to us to see if it could score some seed too. We had big thick gloves on so we decided to try and feed it. This was a big mistake. Soon we had a couple of squirrels asking for food and I held my hand out to one that was at shoulder height in a tree. It took some seed, but as I pulled my hand away it jumped onto my arm. I frantically flailed my arms trying to get it off and prevent it from climbing up my arm to my face. Luckily it let go and scampered off. Don't make my mistake and forget that these are wild animals. Things can escalate from cute to scary in a hurry.

If you want to see some more wild animals, but at a safer distance, Wild Wings, by the nature center, is open for a few hours most days. It houses injured birds of prey and is free to visit, but donations are appreciated. They had a couple giant bald eagles and a bobcat last time we visited.
Maps:
---
Spring - Imagine RIT - Creativity and Innovation Festival
I love this festival because you always discover something new. This festival is a single day event held in late April or early May and is free to attend. This is a campus wide event for students, teachers, and businesses to showcase their projects. It primarily focuses on science and technology, but there are also art exhibits and kid friendly areas. You might see a new recycling technique, a robotics competition, try out a virtual reality simulation, or run through a vat of corn starch.
Last year we got to try our skills at some puzzles including a life-size maze with special rules. In the sustainability center there were some really well done posters with studies on the impacts of different options (like paper or plastic and gas or electric) with some interesting results. There was an experiment with growing hydroponic plants upside down. We talked to some students about work they did developing a plastic recycling technique that could be used as a small home business in a developing nation and how they actually took a trip to try to implement it. We got to play with a magnetic fluid and learn how it is used in things like suspension systems and bridge stabilizers designed for earthquake zones.
You can find details on the dates, events, and parking for the next festival at Rochester Institute of Technology's Imagine Website. Last time we went we spent most of the day there and barely made it through half.
---
Summer - Fringe Festival - Performing Arts
Every year Fringe comes to Rochester in September for a little over a week and it is a chance to see many paid and free performances. The performances include many local artists and groups, along with some traveling acts. There is something for just about everyone, including comedy, music, circus style, dance, theater, and others that are hard to classify.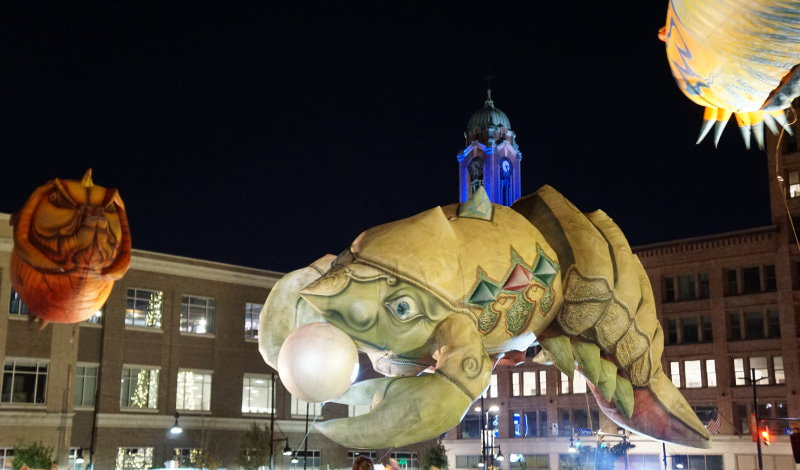 Many of the performances are somewhat experimental or unusual. There is typically one big free public event, which a few years ago was Bandaloop dancing on the wall of a 21 story building, and this year was Plasticiens Volants with their giant balloon puppet performance. This year, one of the smaller, but memorable, shows was a unique theater performance that had a number of acts that were put on at random in the order selected by the audience.
A Taste of Street Beat Competition
A Taste of Plasticiens Volants
To see when the festival is coming next and plan what you want to see check out the Rochester Fringe Website.
---
Fall - Washington Grove - Living Art
Washington Grove is a wooded area just to the side of Cobb's Hill Reservoir and home to Rochester's Legal Wall. This legal wall consists of a couple decommissioned water towers that artists can paint on. I call it "living art" because it is constantly changing as each person paints over the previous person's work. It is sad to see some of the beautiful work be covered over, but also exciting because you never know what you are going to find.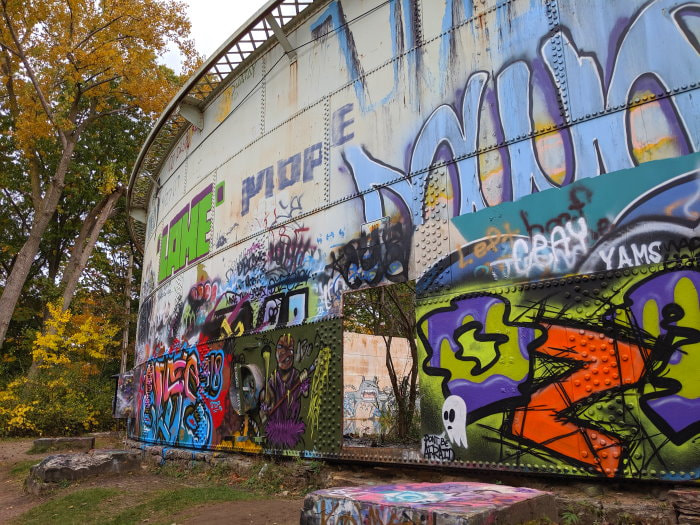 In 2018 a girl fell into one of the water towers while climbing on top of it and the fire department cut a hole in the side to rescue her. Now both towers have large holes in them and you can go inside. They tend to hold some water, which is one of the reasons I suggested this as a summer activity, preferably when it has been dry for a bit. These towers have a weird hollow feeling bottom and make some really cool echo chambers. If you want to go in the water I would recommend some waterproof boots (ex. men's or women's), as it was pretty dirty.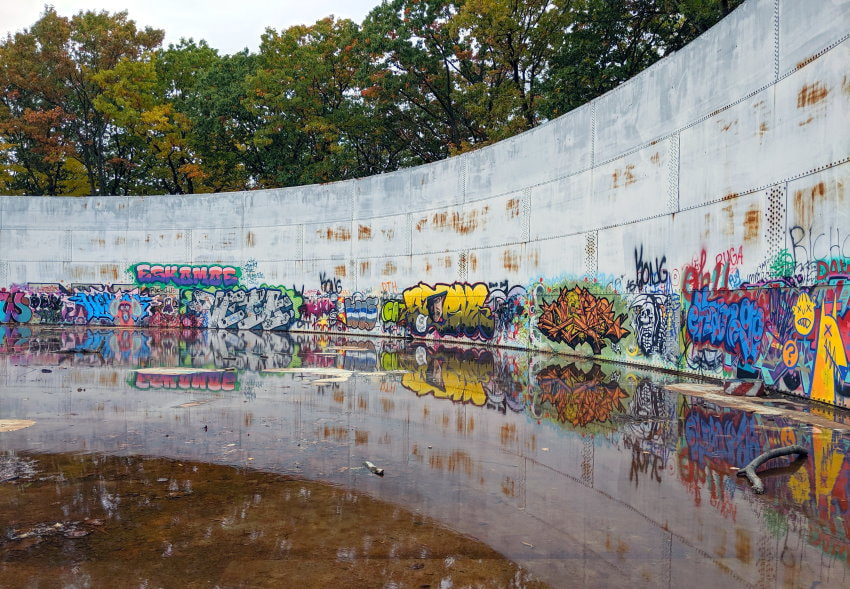 There are a couple trails between Washington Grove and Cobb's Hill and one trail out to a side street. All of them are short but rather steep. If you are looking for the shortest way, you should park at the top of the hill, near Cobb's Hill Reservoir, but parking here is limited and does fill up. For more parking you can park down on Highland or at Cobb's Hill Park and walk up the hill.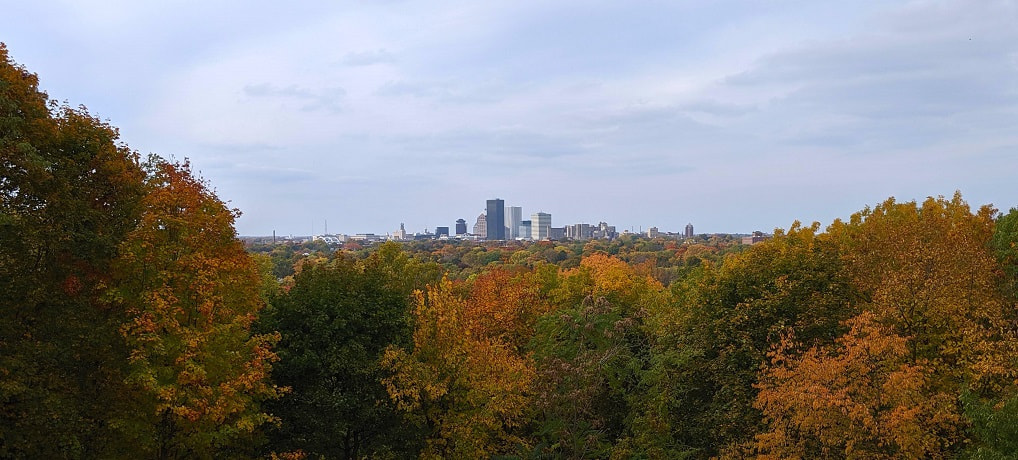 When you are up by the reservoir don't forget to check out the great view of the city and take a few minutes to enjoy it from the benches. If you keep walking around the reservoir to the west a bit you will see a big clear hill which is a popular sledding hill in the winter. The area of Highland Ave near the park also makes for a pretty walk with lots of carefully manicured old homes.
Maps: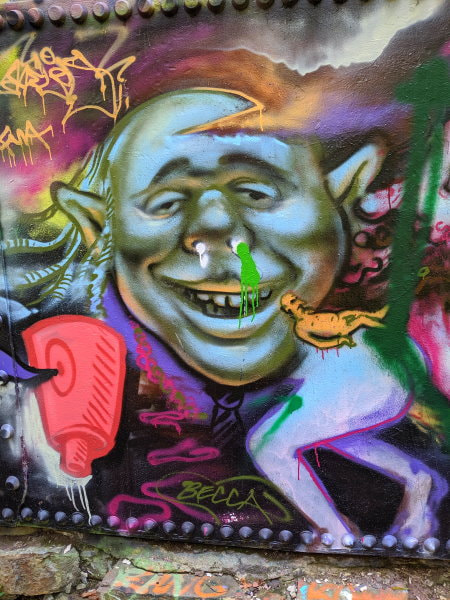 ---
Have any other favorites in Rochester?
Please share in the comments below.
---
Product Links: I am not sponsored by any of the products I link to. If you choose to make a purchase from one of the links of a product I listed or any other item a small percentage will go back to me to fund this website, at no additional cost to you. The products I link to are either ones I have used or similar if those are not available. Thank you for your support.
---
More?
Plan for Iceland with our Iceland Trip Itinerary.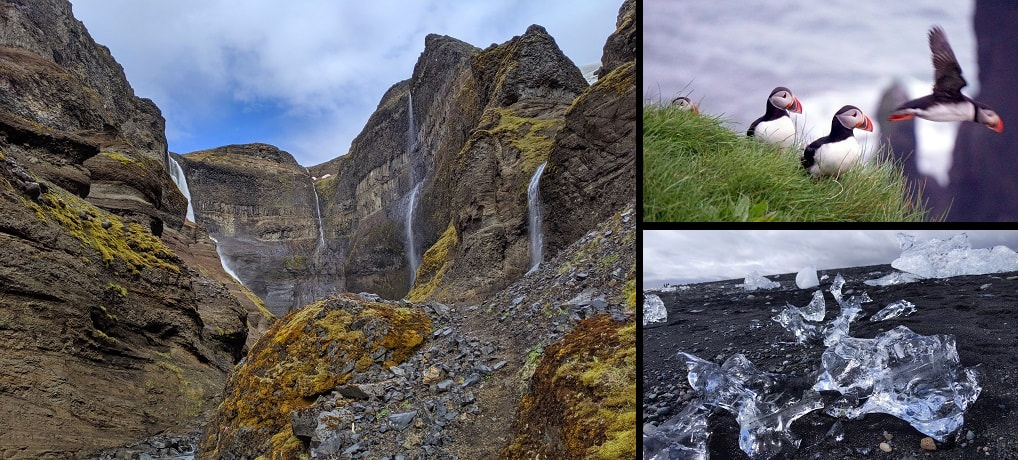 See our full Big Bend Trip Itinerary.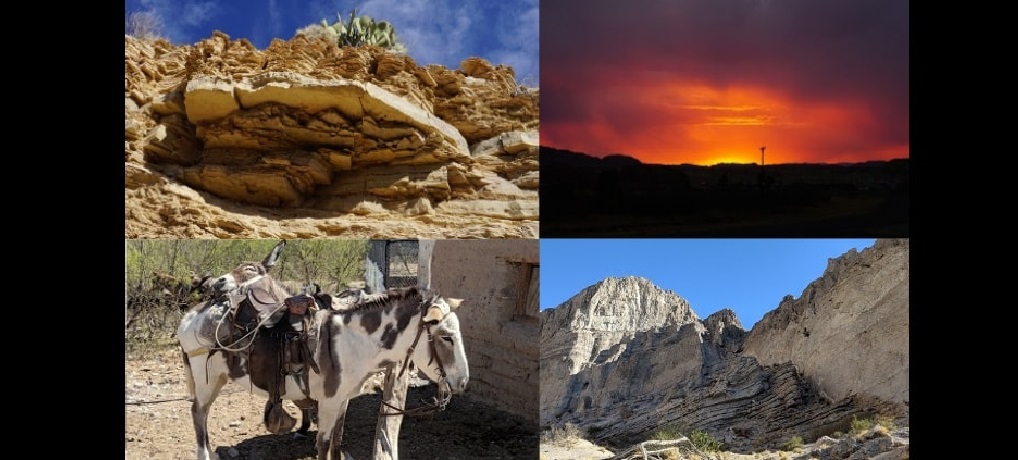 Or our full Italy Trip Itinerary.