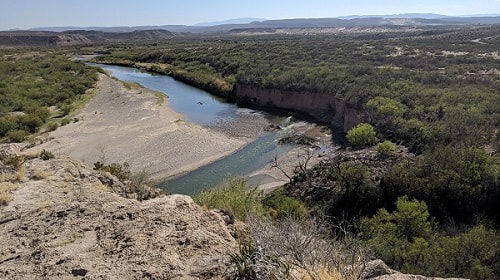 We got here around 4PM in March 2018, on a Saturday. Most of this trail was in full sun and it was about 100F when we were there. It wasn't crowded but there were plenty of people about. The climb (100 ft) into the canyon is comparable to Santa Elena, except less railings.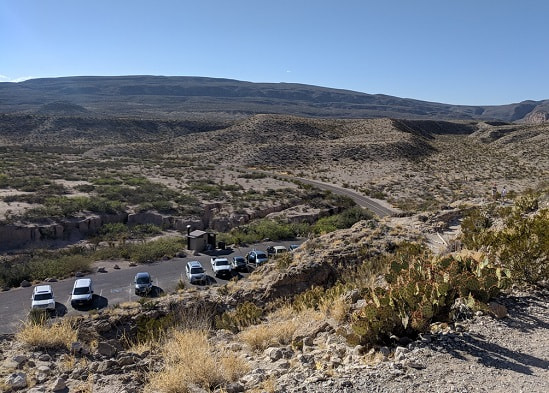 The canyon is similar to Santa Elena, but has a different feel. The walls aren't quite as high and it less of a serene feel with evidence of turbulent waters in the recent past. The trail is about a mile round trip and takes about an hour if you take it slow and stop to skip some stones to Mexico, just because you can.
---
At the Boquillos Canyon Overlook we saw a couple men paddling a canoe across the Rio Grande to the north bank, the US side. When we got down to the canyon we saw the same men pulling their boat up on the Mexican side. At first we though that they had been caught, but we realized they were not trying to sneak into the states, they were just trying to bring some trinkets over to sell to tourists. There were Mexican good on display for sale in a couple places with money buckets (it is illegal to purchase anything since everything is smuggled across).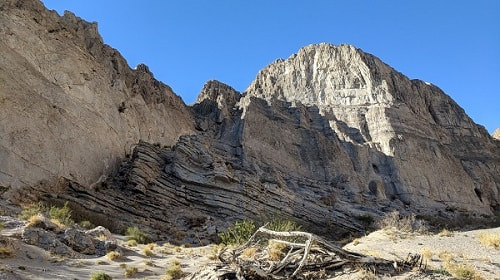 Boquillas Canyon was not as shady as we were hoping but did have some cover. Down by the water there were stones scattered in the sand. They made decent skipping stones and we had fun tossing and trying to skip them to Mexico. The riverbanks showed evidence of a turbulent recent history. Many areas had semi-petrified mud frozen in wave patterns.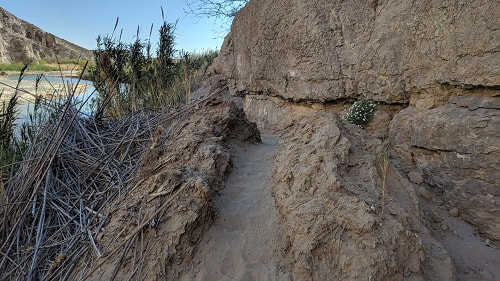 ---
More?
See our full Big Bend Trip Itinerary.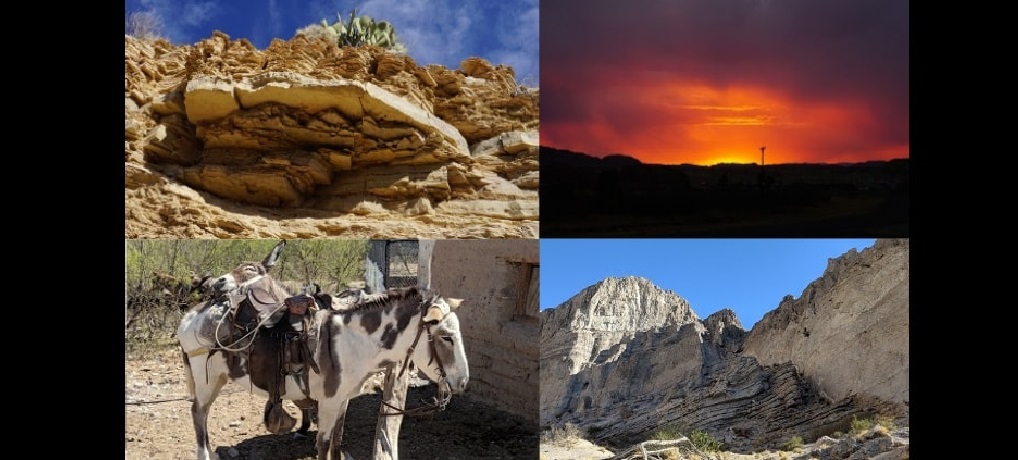 Explore Chisos South Rim & Emory Peak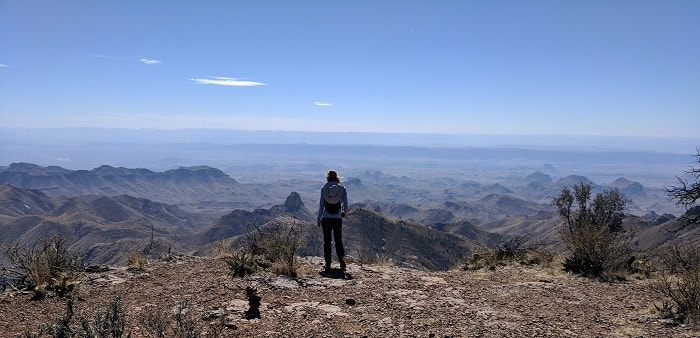 Admire Santa Elena Canyon