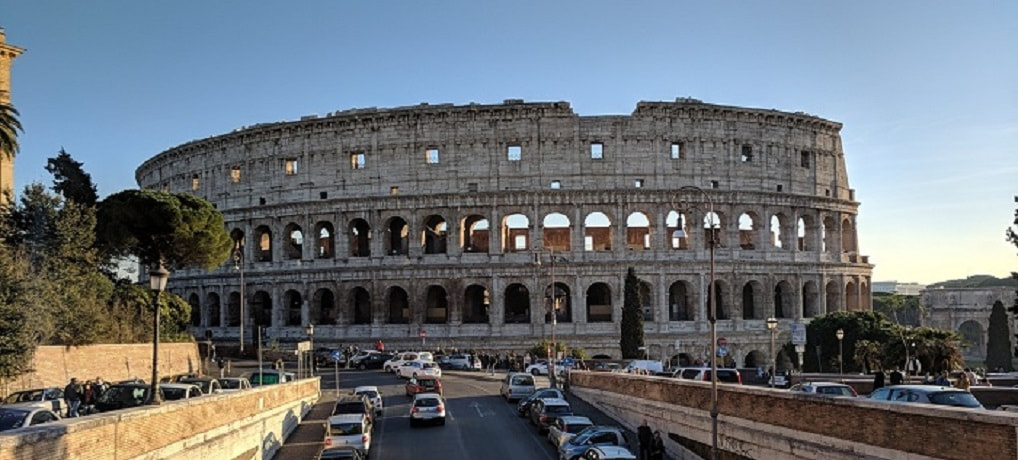 You must come here if you are in Rome. It will be crowded, you will have to go through security, and much of it has been destroyed, but it can't be missed. The history is a little gruesome but the architectural accomplishment is staggering.
There are many free audio tours you can download if you don't want to pay for a guide (Rick Steve's Audio Europe app has a free one), but most of the official guided tours are 5-12 euros (in addition to your entry ticket) and can be purchased together through the Colosseum coopculture website with a small service fee. The tours give you headphones so you can always hear your guide. As of 2018, the entry ticket was good for one entry to the Colosseum and one entry to the Forum/Palatine Hill, in any order, for two days. For example, if you go to the Forum today you can go to the Colosseum today or tomorrow, but you can not go back into the Forum or Palatine Hill because you already used that portion of the ticket.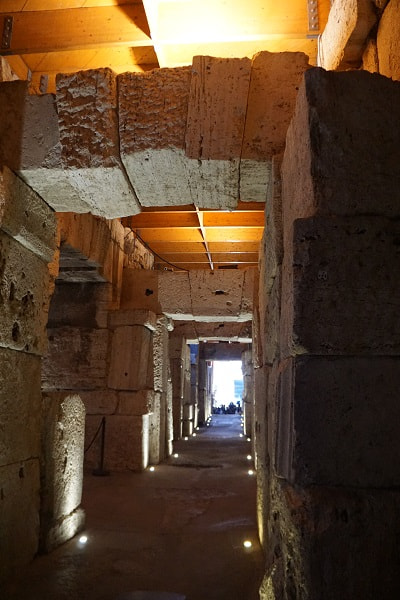 The Colosseum Underground Tour is great (34 euros) but you have to be online right when the tickets open to get reservations, or they will sell out within hours during the summer. As of 2017 they opened in one month blocks on a pre-posted day, at 9AM Rome time. The website was very slow when the tickets opened but we got some. Back then they were only 12 euros each.
One perk to having a tour is you get to go in the fast line at security and are guaranteed entry. There is a limit to the number of people allowed inside at once and if you are there on a busy day you must wait for people to leave before more people are allowed in. A tour reserves you a spot.
---
We were running late and were concerned because we had been warned that security could take up to an hour. Luckily, security was a breeze and we got right in. Our tour group was 25 people with a guide with a microphone that wirelessly went to the headsets we were given. This was wonderful because no matter how loud and crowded it was, you could always hear.
We learned that the story of the Colosseum is bloody, but much more complicated than the movies make it out to be. This was built as a great gift to the people to entertain the masses of Rome. Spectacles usually had three acts. The first featuring animals and rare beast brought back from conquered lands. The second featured slaves, prisoners, political enemies and such being executed or sacrificed as religious rites. The final act was the gladiators, who were professionally trained and lived a pampered celebrity life, but could die in the arena.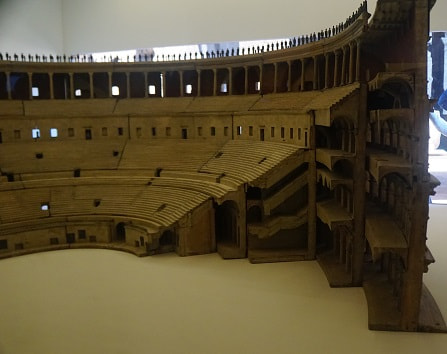 After the Colosseum was abandoned the Catholic Church made it their mission for a time to destroy it, since it had been a symbol of brutality against them, and they incorporated some of its marble into their own churches including the Sistine Chapel and the Vatican. It did not become a museum until after WWII. Before the war, it was an abandoned ruin and children used to play soccer and hide and seek in it.

---
More?
My full Italy Itinerary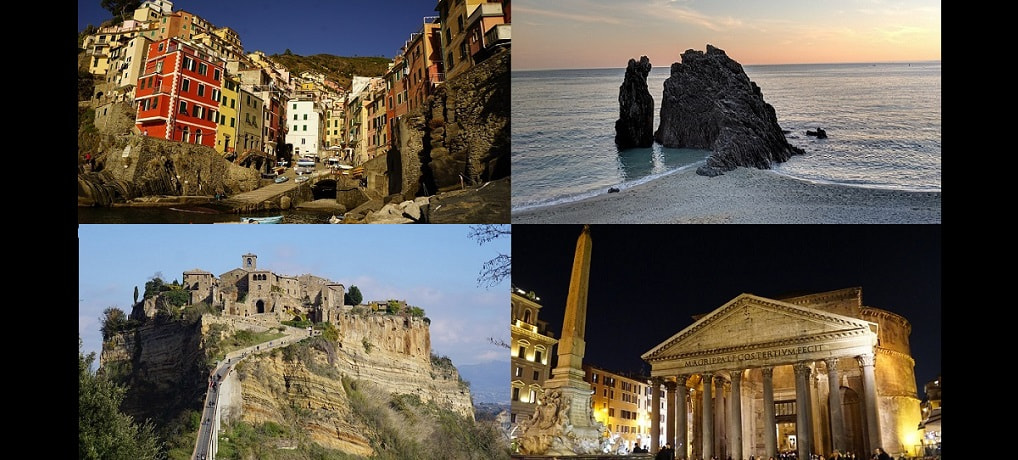 A guide to when and how to visit, and hiking in the Cinque Terre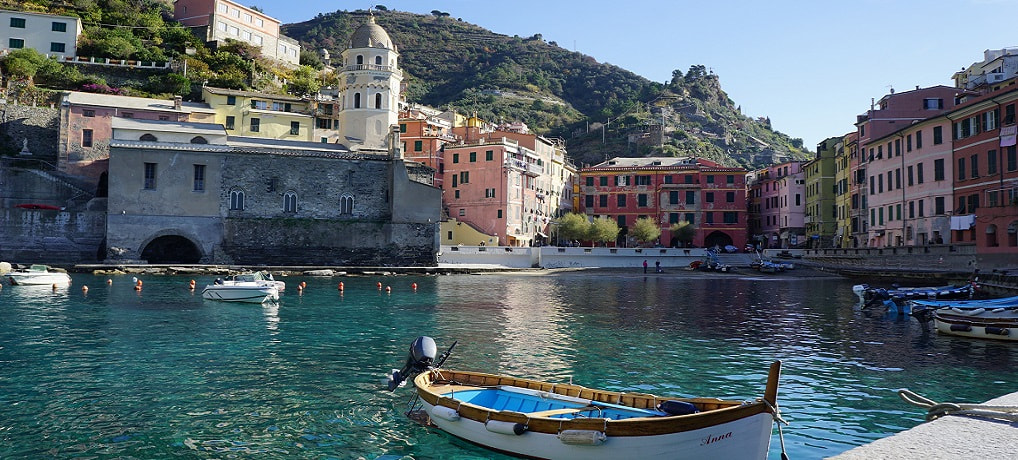 Tips for visiting Machu Picchu